THE NEXT ANDY MURRAY?

Henley-in-Arden Tennis Club
We are a welcoming and friendly club, with seven courts – four astro turf and three hard courts – all of which are floodlit and used throughout the year.  We cater for all ages and have a strong coaching team who provide a comprehensive coaching programme.
For adults, we have a range of social tennis sessions, club nights, as well as Men's, Ladies' and Mixed teams who play in the local leagues.  We also arrange social tournaments and annual club championships.
For juniors, we have a very active and successful junior section, with coaching sessions to suit everyone and opportunities to play in the junior club championships and leagues.
FOR MORE INFORMATION ON TENNIS AND OTHER SPORTS ACTIVITIES TAP THE FOLLOWING LINK:
https://clubspark.lta.org.uk/HenleyInArdenTennisClub
PILATES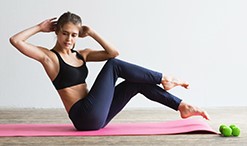 Pilates is a method of exercise that consists of low-impact flexibility and muscular strength and endurance movements. Pilates emphasises proper postural alignment, core strength and muscle balance. It is named after its creator, Joseph Pilates, who develop the exercise back in the twenties. Why not join Helen Nixon in her next session or contact her on email address below.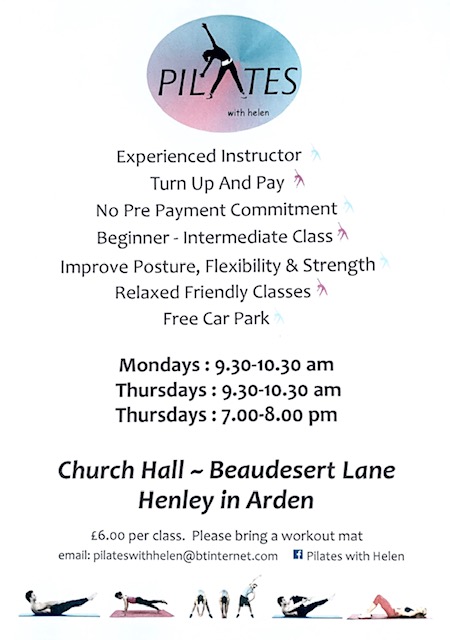 pilateswithhelen@btinternet.com
SOMEWHERE OVER THE RAINBOW FOLK PLAY BOWLS!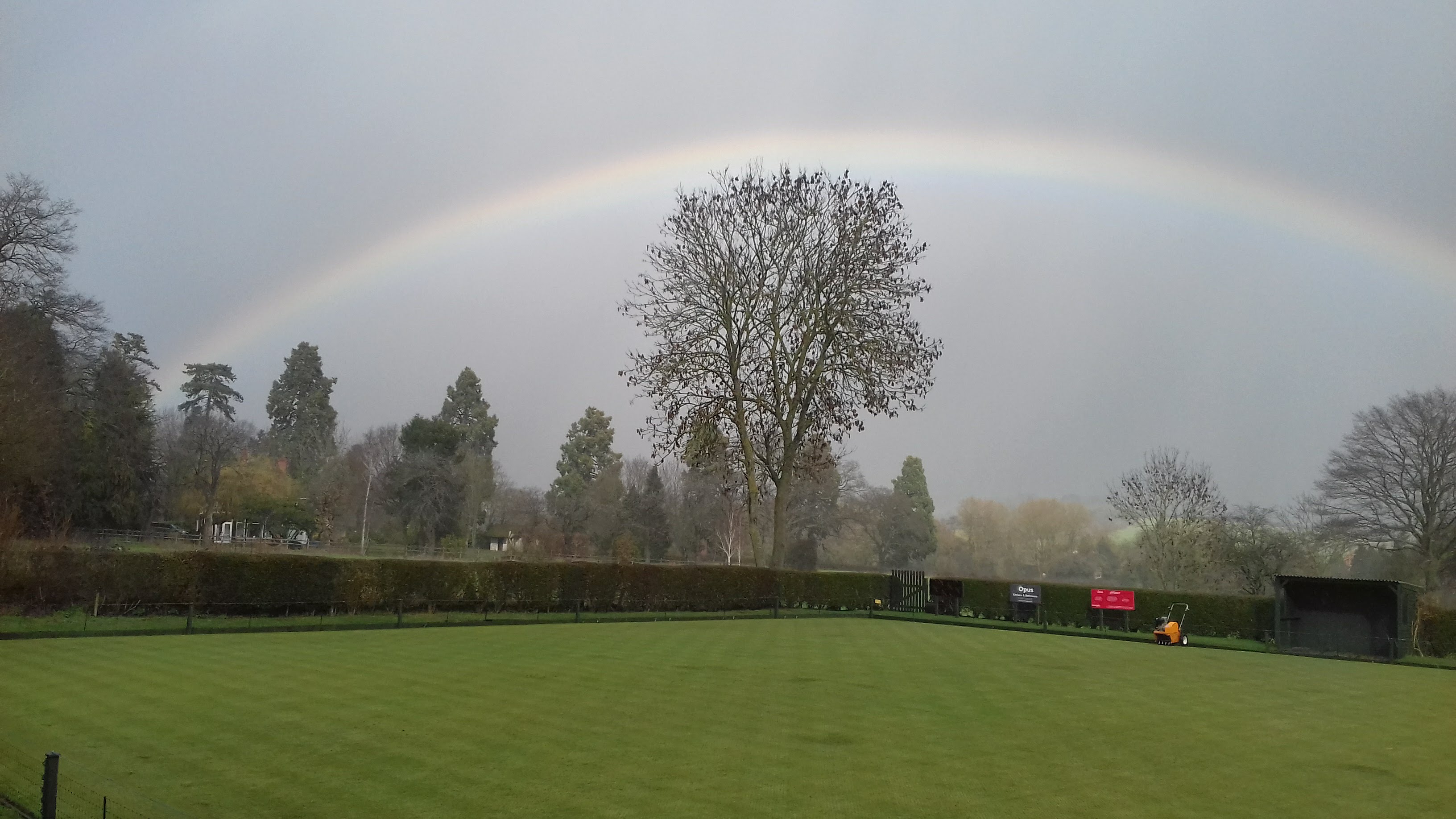 HENLEY IN ARDEN CROWN GREEN BOWLING CLUB
Henley-in-Arden Crown Green Bowling Club meets from April to September at their green which is situated next to the tennis courts at the Henley Sports Ground on the A3400 about a half mile south of Henley in Arden. Convenient free parking is available at the site.
The club participates in local league matches on Wednesday and Thursday evenings as well as over 60s leagues on Tuesday and Friday mornings. Weather permitting, members have use of the green during daylight hours and casual social matches are played throughout the season. Guests and new members are always welcome.
We are always keen to involve new members of any age and experience and have set aside Monday afternoons/evenings from 4.00pm to 6.00pm to introduce new members to this enjoyable and challenging sport, but we will be more than happy to meet you at the green at any other time of your choosing.
FOR MORE INFORMATION PLEASE TAP ON LINKS OR RING MICK SHENTON 01564 79304
https://sites.google.com/site/henleyinardenbowlsclub/
Jon Butler  mpjbutler@gmail.com).
COME ON HENLEY SPORTS CLUBS JOIN OUR COMMUNITY PAGES SEND JPG & TEXT TO: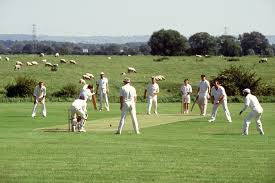 chairmanhenleyjpc@gmail.com