END OF YEAR ACCOUNTS
At The Annual General Parish Meeting on the 4th May 2021, it was formally resolved to ratify the end of year accounts in readiness for submission to the external auditor [AGAR]. A signed copy of the accounts are here, followed by the MINUTES of that meeting, the decision listed under Item 13.00.
EXPENDITURE TRAIL
Expenditure accountability is the most vital facet of all business dealings that the JPC execute on your behalf. It is therefore most important that the financial trail that leads to expenditure is logged as it progresses through council deliberations.
From the 1st of May 2021, the following provisions will apply.
Initially, it must be presented to the full council by a member(s) as a motion to be considered and, if appropriate, voted on for adoption.
Then a process of ascertaining the actual costs for the project can commence in accordance with the JPC Financial Regulations.
These costs along with the merits of the suppliers providing them, are presented once more to a full council, and another vote taken to spend.
An official purchase order is raised against the chosen tender and when the work/supply has been completed to the satisfaction of the Clerk and Council.
The invoice will be presented for payment only if carried by full council.
Ray Evans – Parish Clerk 21.04.2021
BANK RECONCILIATION REPORTS
BUDGET TRACKING 2021-22
Please take a moment to scan the following register which compares spending against the budget presented to the residents for this financial year.
BANK STATEMENTS 2021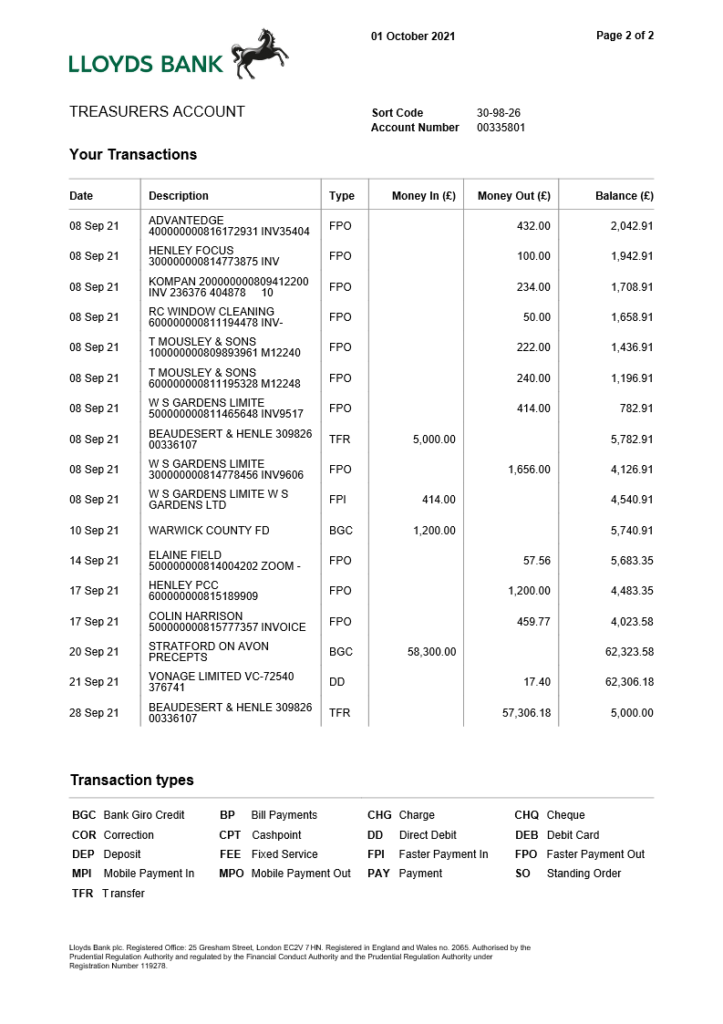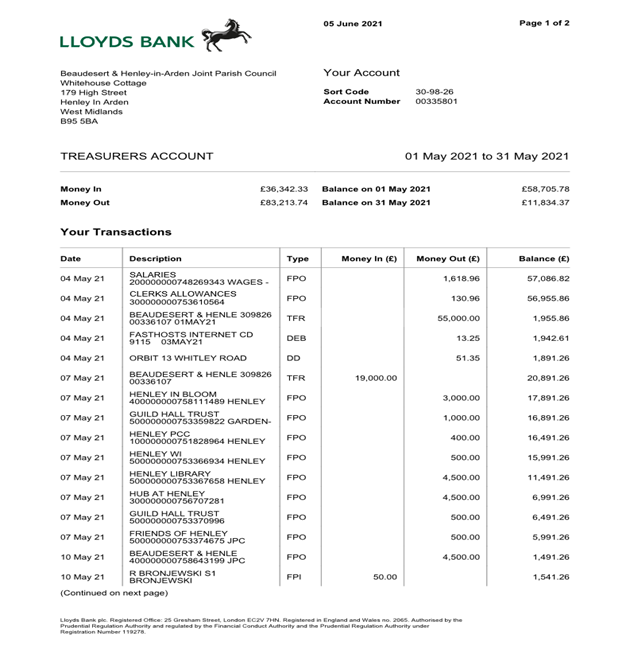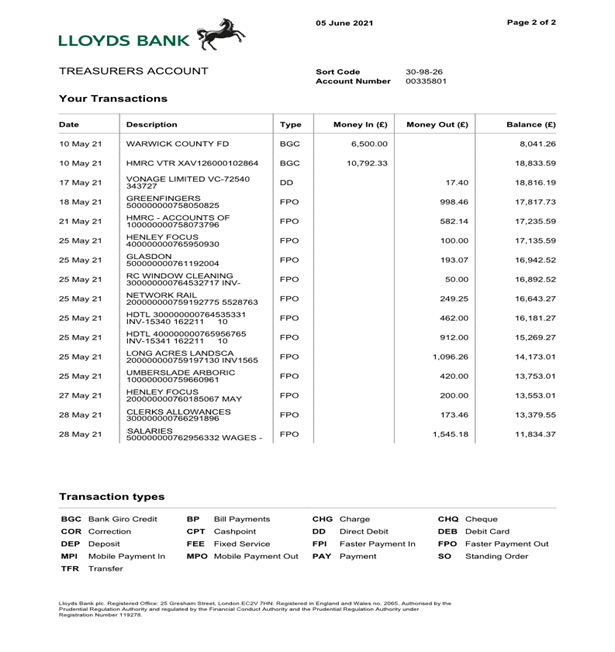 Archived Accounts
ARCHIVED REPORTS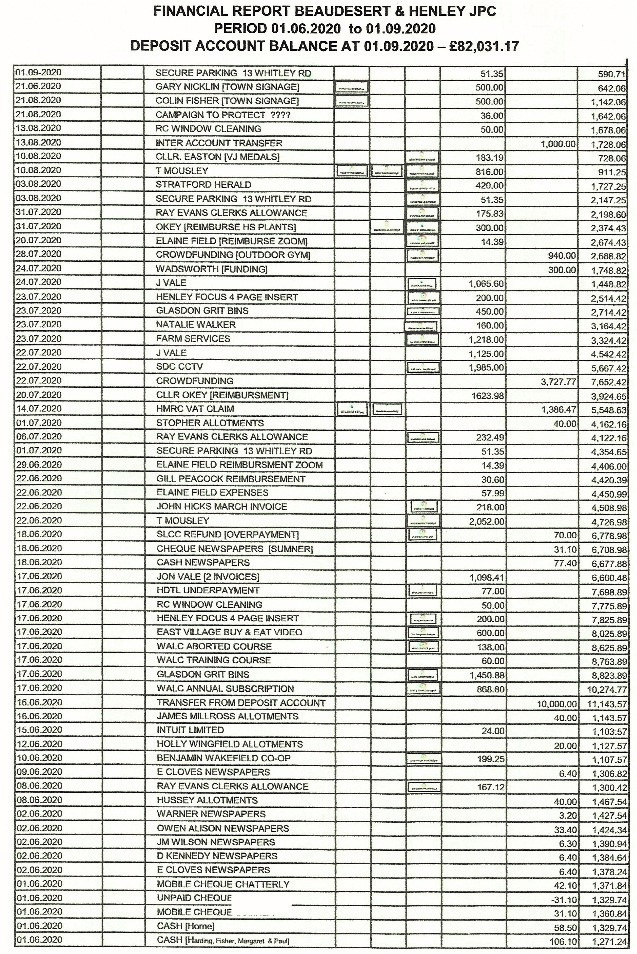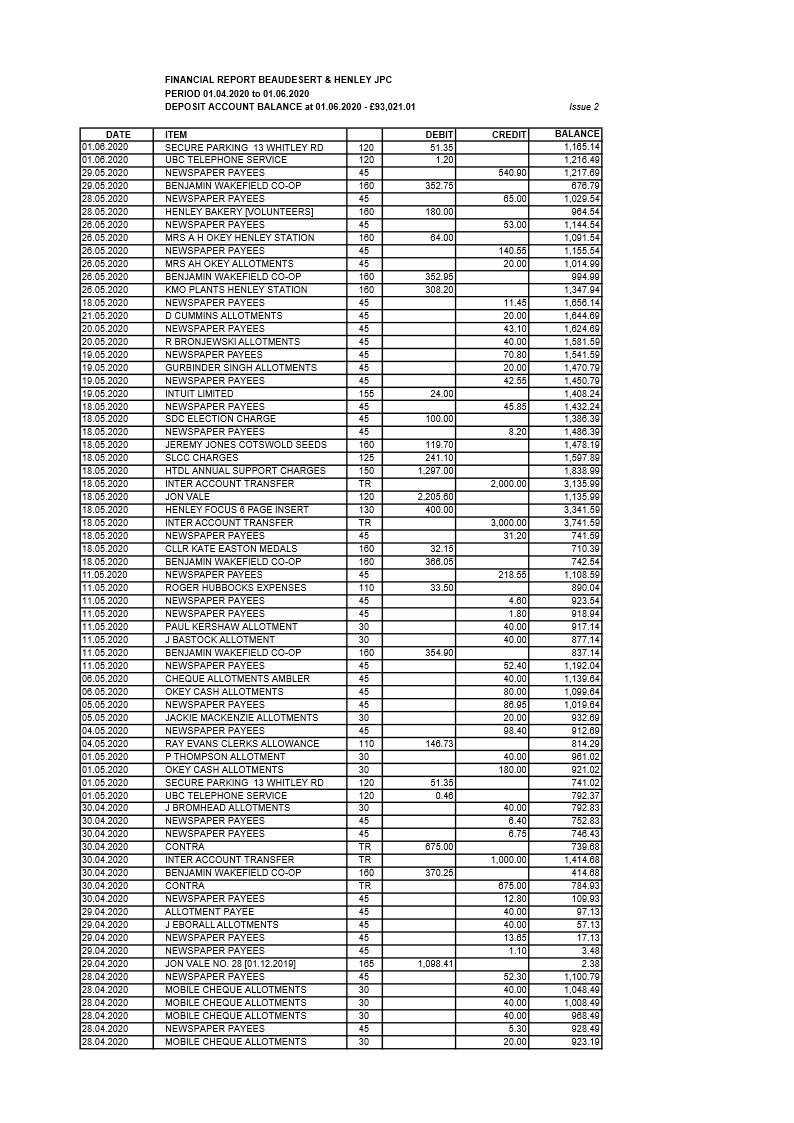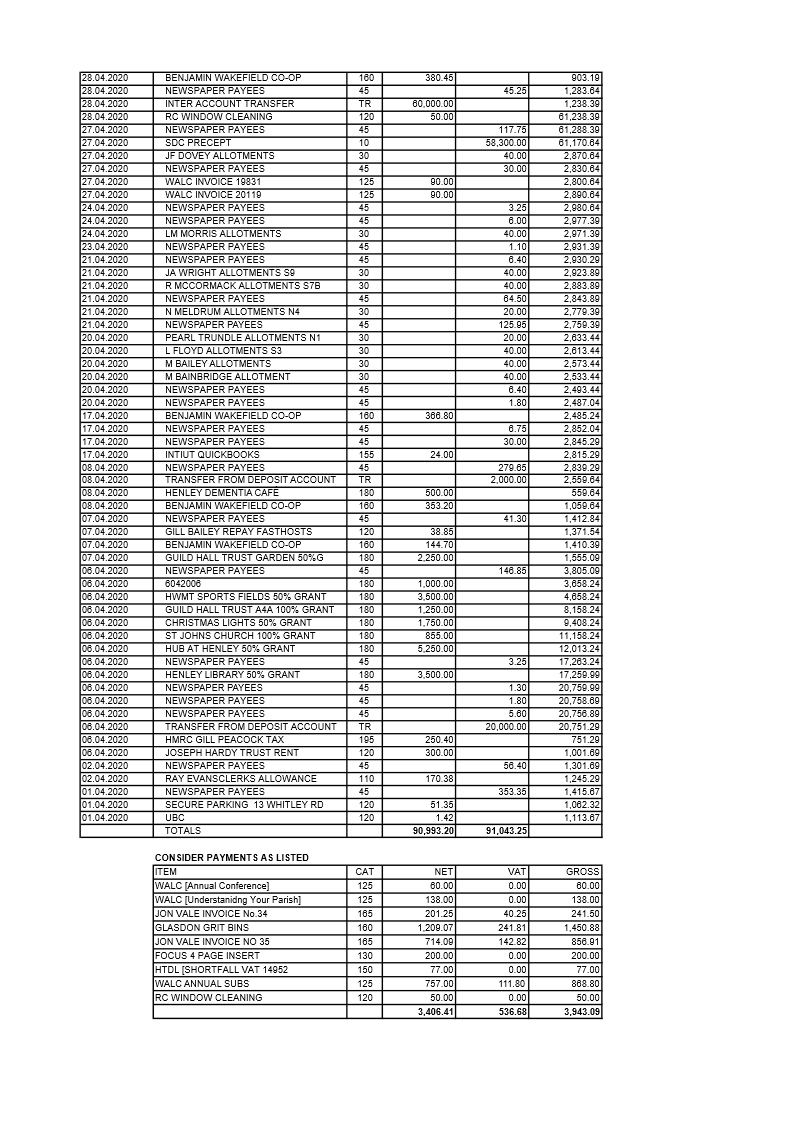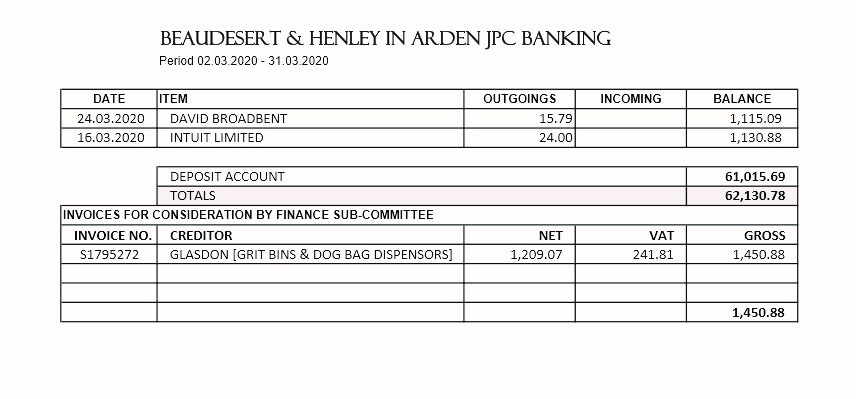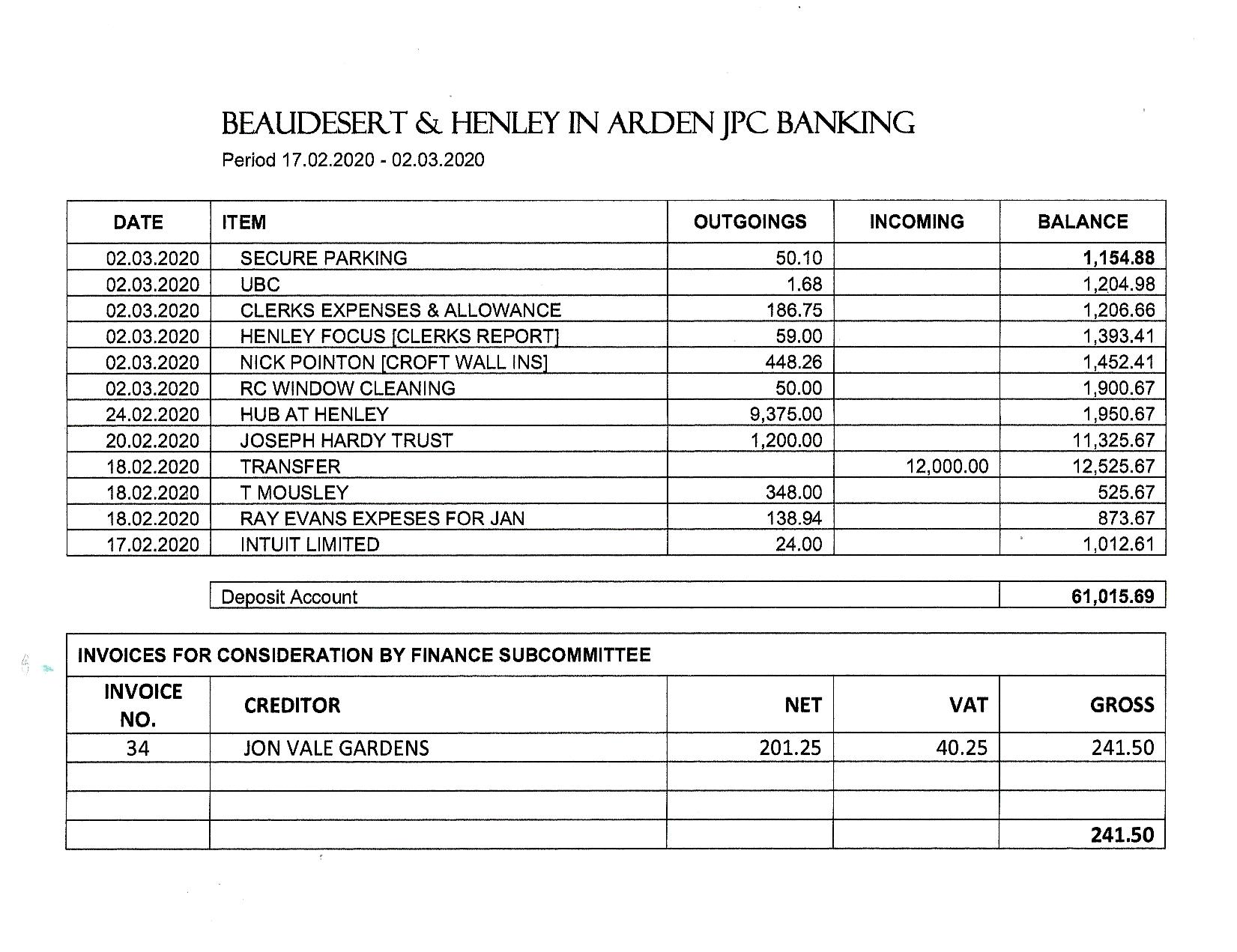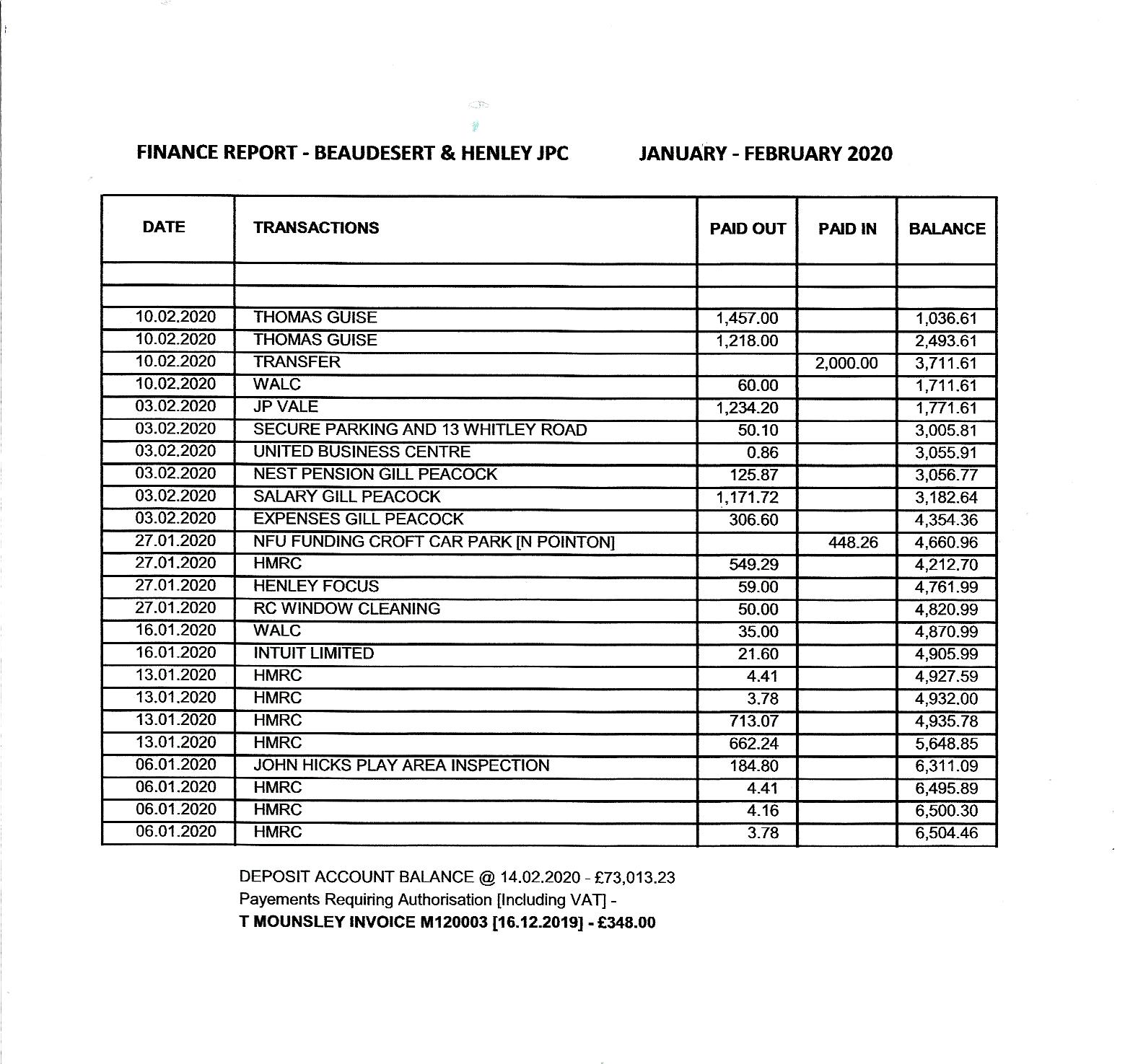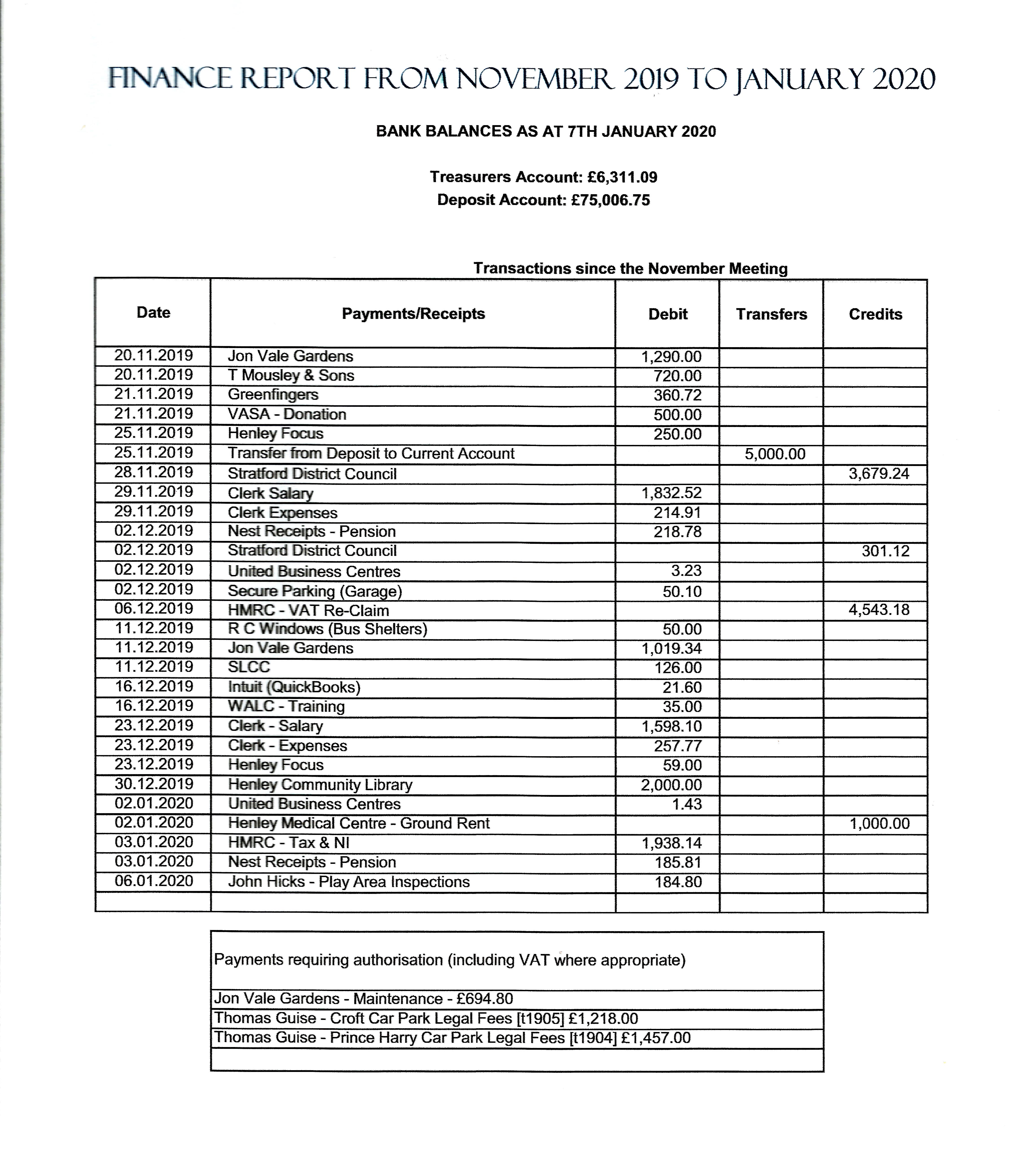 Copy of Finance Report – September & October 2019 (3)Supporting Document as at 21.10.2019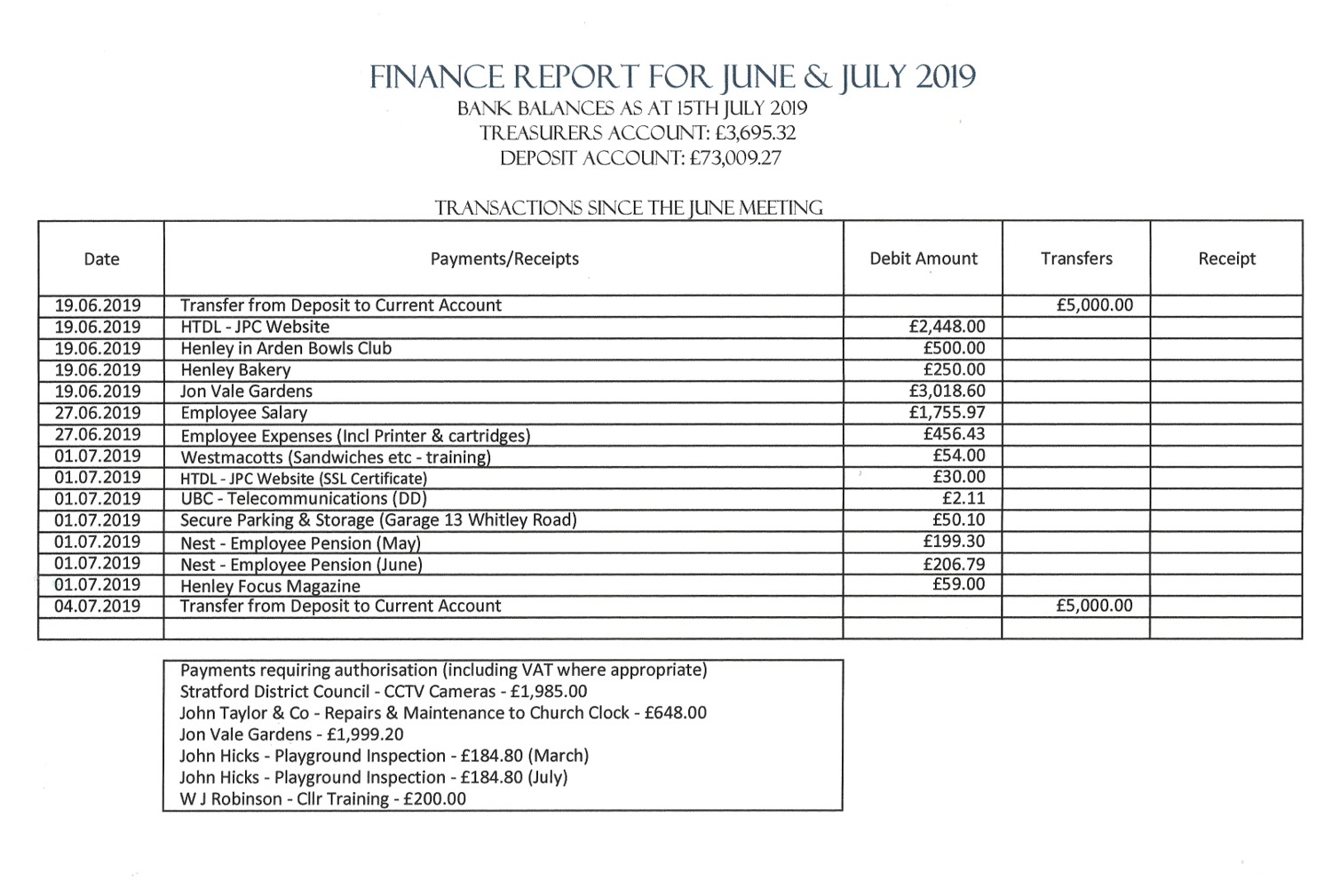 Current Account
Deposit Account