RAY EVANS - PARISH CLERK & PROPER OFFICER

PARISH CLERK 
Retired after fifty years in the Electrical Power Industry, moved from Birmingham to Henley in Arden, twenty-three years ago. Long-time member of Henley in Arden Drama Society, active as an actor, writer and director, Affearor and Ale Taster Henley Court Leet, Father Christmas for Henley Fire Service, founder of Henley ISPA Book Fair. Taking an active role in the publication of the new JPC website in order to provide a transparent account of all the Council's activities. Role as Chairman is to bring worthwhile decisions on spending for the community to fruition and insist that every parishioner in Henley, is acquainted with where every penny is gained and spent.
Following ten months as Chair of the JPC, Ray has now been appointed Parish Clerk and looks forward to serving Henley in his new capacity. He has resigned his post as Councillor to carry out the Clerk's duties.
Tel: 01564 637 607
email: clerk@henley-in-arden-pc.gov.uk
MARIJANA BAINBRIDGE

CHAIR OF THE JPC PLANNING SUB-COMMITTEE
Also serving on Emergencies and Maintenance Sub-Committee
Planning Sub-Committee Members : Cllrs Roger Hubbocks, Val Hubbocks, Sally Harfield, David Broadbent. Advisor to the Sub-Committee Mr David Tomlinson
I was born in Stratford, educated at the Croft and Stratford Grammar School for Girls and Birmingham College of Art. I qualified as an Interior Designer in 1970 and practised in Birmingham. Time was taken out for marriage to Duncan, an architect, and two children. I worked in Edgbaston before setting up Arnold and Bainbridge Interiors with Sally Arnold in Warwick, where we were for 20 years. I moved into offices in Henley with Duncan 12 years ago and we now both work from home on the High street where we have lived for 49 years. I lived in the same house as a child!
I've been Involved with the community through HADS, Court Leet and Memorial Hall, the Jubilee Garden, Church and the HUB. I've organised Jazz in the Garden for many years.
Interests include all the Arts and Gardens/Gardening
I was very touched by my election onto the Parish Council and will endeavour to do my best for the community.
marijanabainbridge@btconnect.com
Tel: 01564794987
07880701014
email:marijanabainbridge@btconnect.com
DAVID BROADBENT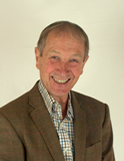 Serves as a member of the Planning and Town Welfare Sub-Committees
I joined the JPC in 2015 as I wanted to help plan any future developments to keep this wonderful community the friendly place it is. As past Chair for the Planning Sub-Committee, we won several decisions for local residents where the SDC had recommended refusal and fought against unwanted applications into our area.
My slogan is " SPORT FOR ALL IN HENLEY".
I am an active member of Henley Tennis Club, Ladbrook Golf Club a Trustee of the Henley War Memorial Trust, acting as the Finance Officer for the Sports Ground. I am a Juror of the Court Leet and take part in all their celebrations and finally I help run the Rural Cinema at the Memorial Hall.
I enjoy walking the lovely walks we have all around Henley, together with colleagues we have created the RIDGEMOUNT WALK at the top of the Mount which transcends the top ridge from the Jubilee Steps in Jubilee Park, try it sometime if you enjoy walking.
Tel: 07860 675 297
email: dave.broadbent@live.co.uk
SALLY HARFIELD

Serves on the Planning and Communications Sub-Committees 
I have lived in Henley for nearly eight years, I grew up in Warwickshire and was educated at Edgbaston High School.
I joined British Airways in 1973 and became a purser on long haul leaving to bring up my children.
I have always been involved with horses, having run two livery yards. I am now an international judge recently returning from Australia.
I am actively involved in other town groups which include the Finance Working Party for the HUB and Henley Library, I am a volunteer for the HUB and Henley Music Festival, joint administrator for the JPC Facebook, organiser for Henley Rural Cinema and assist with Henley in Bloom.
Tel: 07795 202747
Email: sallyharfield9@gmail.com
JEM JONES

CHAIR OF EMERGENCIES & MAINTENANCE SUB-COMMITTEE 
Also serves on the Town Welfare Sub-Committee
I moved to Henley in 2009 after having lived in Mallorca. I run a small business helping young adults around the country with Learning Disabilities to find paid employment.
I am a Governor at Henley C of E Primary School, at which my daughter attends and my wife teaches, and I am on the Henley Music Festival Committee.
I went University in the USA to study politics and have continued that interest ever since.
During my time on the council, I want to help the JPC to become more involved in the whole of Henley life, and to respond to residents queries quickly and efficiently.
I live at 24 Prince Harry Road, if any resident needs to speak with me.
Tel: 07824 901833
01564 793158
email: jeminhenley@hotmail.co.uk
TINA WOODS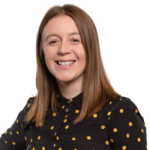 CHAIR COMMUNICATIONS SUB-COMMITTEE
Also serves on the Town Welfare Sub-Committee
Originally from Bournemouth, I moved to Birmingham in 2001 to study for an HR Management degree at Aston University, I was the first member of my family to go to university and was really proud to leave with a first class degree. Following this I worked in various HR positions within the hospitality sector for 6 years where I met my husband. We were married in St Nicholas Church in Henley in Arden in 2014. I now work for a national law firm as the Head of HR where my responsibility is for the delivery of a first class HR service to a growing business of over 1000 employees. At weekends I can normally be found walking somewhere locally in Henley with our Cockapoo Ella!
I have lived in Henley for the last 10 years and love the community we have here and our local high street. I am really looking forward to being part of the JPC working for the wider community in supporting and developing the caring and friendly culture we have and to making Henley an even more desirable place to live, work and visit. My particular objectives are to support local businesses and tourism in Henley whilst ensuring that we communicate with and reach out to all in our community.
If I can be of any assistance please do not hesitate to contact me.
Mobile: 07850775631
Email: tinawoods83@outlook.com
ANGELA OKEY
CHAIR OF TOWN WELFARE SUB-COMMITTEE
Also serves on Finance and Communications Sub-Committees 
Hello. I have lived in Henley for the past 11 years after growing up in Cheshire.
My role as Sales Director for Santander Bank kept me busy and meant that I worked across the breadth of the country and in Spain. After taking early retirement at the age of 39 I converted my stables and set up a beauty salon which led to me meeting and making friends with many residents of Henley.
I now feel that I have enough time on my hands to contribute more for the good of our local
community.
I believe that my previous work experience working with budgets and negotiating grants and
contracts, along with my determination to continue the great community spirit we have in our town
will enable me to become a valuable contributor to the JPC.
I live, along with my daughter, Amber on the High Street You may also see me most days walking
my three dogs. Any residents are welcome to contact me.
Email : angela.okey707@gmail.com
Tel : 07545 480 622
Representing the Parish of Beaudesert
CHRIS DUFFIN (Vice Chairman)

VICE CHAIR JPC, serves on the Town Welfare Sub-Committee and Adopt Henley Station Working Party
I have lived in many parts of the UK as far South as Cornwall and as far North as Manchester where I was born. I have worked in the Tax Office, Managed a Holiday Village and been a Prison Governor for 20 years. After Strangeways, Dartmoor, Pentonville and other prisons I became the Assistant General Secretary for the Prison Governors Association. After retirement I worked for the National Association for the Care and Resettlement of Offenders and did some research work for the Prison Reform Trust. As a Trustee of the Hub, I believe young people should be encouraged to be involved in their local community. I am one of the organisers of the new ISPA (Independent and Self-Published Authors) Book Fair which has its launch on the 17th November this year.
I look forward to serving on the Parish Council and carrying out the duties of Vice Chairman as well as I can.
Tel: 01564 795 839
07928 403 646
email:  chrisduffinjpc@gmail.com
ROGER HUBBOCKS - CHAIRMAN
CHAIR JPC, also serves on the Finance, Town Welfare, Planning, Communications and E&M Sub-Committee, active on Allotments Working Party.
I moved to Henley some 18 years ago after running my own vehicle repair and coach company in the south of England which covered the UK and Europe for 30 years.
Unfortunately, I had to retire some years ago through disability which made a big difference to my life and the changes I had to make; I could see how it affected the lives of other disabled people.
I decided I wanted to help other people with their disabilities and became a member of the Bedfordshire Disability Forum which I was chairman of and served for two years, campaigning for disability rights and access.
I have served on the Parish Council previously for twelve years, four of them as Chairman, but in 2015 had to stand down due to family health problems.
During my time as Parish Councillor, I helped to keep the library in Henley, also I was able to get the lifts at Henley Station along with a new bridge, campaigning with the disability rights and access. I assisted in obtaining funds for the allotments to be redeveloped on the north side which was just open ground. creating twenty extra plots with new fencing, gates and running water.
Tel: 01564 792235
07763138963
r.hubbocks@btinternet.com
VAL HUBBOCKS
Serves on the Planning, Finance, Town Welfare and E&M Sub-Committees
I moved to Henley in 2001 after living in the South of England. I am involved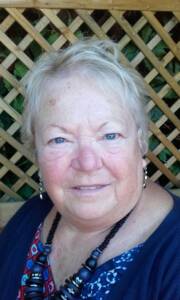 in many organisations in the town, which are
The Christmas Lights committee.
SCAN [Senior Citizens Action Network] committee.
The Evergreens committee.
The Neighbourhood committee
The Royal British Legion
For many years, I was involved with Henley-in-Bloom. In 2013, one of the years we were fortunate to win a silver gilt, I was proud to represent them on their behalf in receiving the award at the ceremony.
Henley is a wonderful and unique town with its two Parishes, I will endeavour to serve the residents of Beaudesert in which I was duly elected without contest on to the Joint Parish Council.
Tel 01564 792235
Mob: 07939 128790
ELAINE FIELD

CHAIR OF FINANCE SUB-COMMITTEE, serves on the Town Welfare and Communications Sub-Committees. 
I have lived in Henley for over 10 years and have worked here for 20 years. I am now the Head of School at Henley Church of England Primary School and have worked here since qualifying to become a teacher. I am fully committed to life in Henley and have endeavoured to support many local organisations by volunteering my time and services such as:
Chair for Henley in Arden Music Festival from 2017
Chair of the Annual Christmas Sleigh from December 2017 – This will now continue to be an annual event and will support local organisations from the funds it raises.
I strongly believe that these community events are important to the life of our town. I like encouraging all organisations in town to work together on projects like these as everyone benefits and our town becomes an even greater place to live!
In the spare time I have, I enjoy reading, swimming and spending time with my family.
Tel: 07887 567583
Email: elainefield34@yahoo.co.uk
KATE EASTON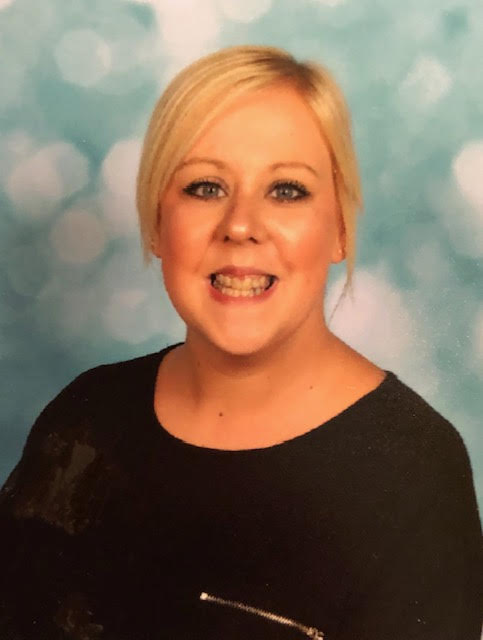 Serves on the Town Welfare, Finance and Communications Sub-Committees
Hello!
I have lived in Henley all of my life. I am the fourth generation of the family to live here also. I have grown to see our beautiful town change somewhat over the years.
I have two young daughters, who are growing up to love our town just as much as I do.
I work at Henley C of E primary school, where I hold various roles.
I have worked within Children's education for a number of years now. I love it!
I have been an active member of the School's PTA for over 6 years and  I am now treasurer for them.
I am really looking forward to becoming an active member of the JPC, supporting and contributing towards making our town a pleasant place to live, work and visit.
In my spare time, I enjoy spending time with my family.
If I can be of assistance to any residents, please feel free to contact me.
Tel: 07982142513