RAY EVANS - PARISH CLERK & PROPER OFFICER

PARISH CLERK & PROPER OFFICER
Retired after fifty years in the Electrical Power Industry, moved from Birmingham to Henley in Arden, twenty-five years ago. A long-time member of Henley in Arden Drama Society, active as an actor, writer and director. In years past, he was Affearor and Ale Taster Henley Court Leet, Father Christmas for Henley Fire Service, founder of Henley ISPA Book Fair. Taking an active role in the publication of the new JPC website in order to provide a transparent account of all the Council's activities. Chair of the JPC until taking up the office of Clerk early in 2020. Encouraging the Council to engage in worthwhile decisions on spending and investment for the community. Constantly engaged in updating the JPC protocols so that residents have a better understanding of local government and are fully acquainted with how every penny is gained and spent.
If you need guidance on any aspect of where the JPC can help you or your organisation improve the quality of life and happiness of folks in this wonderful town, please get in touch with Ray.
Tel: 01564 637 607
email: clerk@henley-in-arden-pc.gov.uk
SERVING THE PARISH OF HENLEY IN ARDEN
JULIE BRADY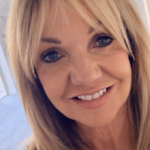 SERVING THE TOWN WELFARE TEAM, PLANNING COMMITTEE & HENLEY BUSINESS NETWORKS
I have worked as a PA encompassing  marketing and promotions for many years.
I have lived in Warwickshire for my whole life. I am passionate about Henley and it's wonderful residents and businesses. My aim is to make our town the very best if can be and, to support and encourage others who feel the same.
I am a very good listener so, please don't hesitate to contact me with any ideas/questions or concerns you may wish to discuss.
SERVING THE PARISH OF HENLEY IN ARDEN
ANGELA OKEY
VICE-CHAIR JPC & CHAIR OF TOWN WELFARE SUB-COMMITTEE
Also serves on Finance and Communications Sub-Committees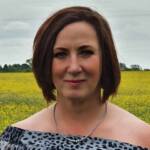 I joined the JPC in Oct 2019 and was elected to chair Town Welfare Sub Committee earlier this year.  This role encompasses, Capital projects & Investments, Recreation & Health, tourism, Children's Facilities, Allotments and Volunteer Bank.  I have recently been elected as Vice-Chair of the council and I am fully committed to supporting our Chair, Elaine, and Ray our Clerk.
With the support of the other Councillors and Henley volunteers, I aim to develop and promote all of the above areas.  Since taking on the role we have now filled all available plots at the allotments and managed to increase our revenue 4 fold for the JPC.  We will continue to explore ways of finding more allotment space should that be the desire of our residents.
I am working closely with Henley High School to explore possibilities of improving sports and pastoral facilities which would benefit both the school and our whole town.
I am currently exploring grant opportunities to fund our desire to improve our children's play areas, along with the possibility of an outdoor gym area, again for use by the whole town.  Cllr Kate Easton is playing a pivotal role with this project.
A key focus for this year is the adoption of our Railway Station.  We have already secured the adoption of the platform and surrounding areas and with the help of a great team of volunteers, you should soon have a platform to be proud of.  Our next aim is to secure the station building and complete a full renovation in order to create a central hub for our town, with a link to the Heritage Centre.  The overall aim of this project is to encourage tourism into our town.  Please follow our JPC & Friends of Henley Railway Station for regular updates on this.
A new focus this year is to develop a robust bank of volunteers that covers all the needs of our town.  If you would like to get involved please contact us via the JPC FB page or mail me directly.
Since moving to Henley 12 years ago I have truly grown to love our community and hope I can contribute further to our town by continuing to serve you on our local parish council.
Should you have any ideas or suggestion for any of the key areas under Town Welfare, I would welcome your feedback/suggestions.
Email: angela.okey.jpc.co.uk
Tel : 07545 480 622
SERVING THE PARISH OF HENLEY IN ARDEN
JACQUELINE KINGSNORTH
SERVING AS CHAIR OF THE FINANCE COMMITTEE & MEMBER OF THE PLANNING COMMITTEE

I moved to Henley over 10 years ago when I relocated to the Midlands from Surrey for my Job. I am a Qualified Chartered Accountant and Chartered Tax Adviser and currently work as a Finance Director.
Over the last 10 years, I have grown to love Henley and its vibrant community and High Street. I joined the JPC as I wanted to get more involved and ensure that the JPC become more involved in the Henley community.
I am really looking forward to getting more involved and becoming a more active member of the community I now consider my home.
So if I can be of any assistance please feel free to contact me.
07928 667 511
SERVING THE PARISH OF HENLEY IN ARDEN
KATE ROUSE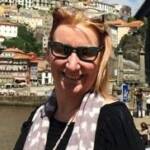 SERVING AS MEMBER OF THE TOWN WELFARE COMMITTEE & HENLEY BUSINESS NETWORK TEAM
I joined the JPC in 2021 after moving back into the area after many years overseas, most recently in Portugal. Henley has however always been in my life from ice cream stops and sledging down the mount as a little girl to visiting the many changes of pubs and restaurants over the years as my family lived locally. Moving here with my husband and three dogs, we chose Henley as we have always loved the small town feel off the high street and loved the fact that we could walk out of our front door and pop into shops, pubs and restaurants.
With a background in tourism, PR and latterly high end gourmet catering, the tourism aspect of Henley and the survival of the high street in general is somewhere that I feel I could be of help. My passion for food and service will hopefully be reflected within my position in the JPC and in particular on the Tourism Committee. I am keen to see how the JPC can help local businesses in the future with a focus on quality footfall and growth. As I launch a new business within Henley I will be closely invested in the success of the town and am delighted to be able to offer my expertise and experience to the JPC in the hope that it will benefit.
Kate@thehenleyfoodcompany.co.uk
01564 330614
SERVING THE PARISH OF HENLEY IN ARDEN
GREG WHITE
SERVING AS CHAIR OF PLANNING COMMITTEE & MEMBER OF THE CAR PARKING TEAM
Having lived in the area most of my life, I recently joined the JPC, to hopefully be able to put something back into the community.  My eldest daughter excelled at Henley High and my youngest still attends.  I feel that through my business experience, I will be able to help with many aspects of the JPC projects and hopefully prove to be a valuable member of the team.
I am a member of the planning sub committee and have recently been assigned the task of creating a parking strategy for the town, which should hopefully form part of the plan to boost the high street, strengthen relationships with local business and keep Henley the vibrant place it has always been.
Greg White
Tel: 07979 962205
SERVING THE PARISH OF HENLEY IN ARDEN
WENDY ANDREWS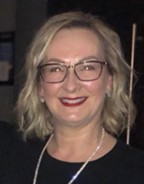 SERVING AS A MEMBER OF TOWN WELFARE COMMITTEE & HENLEY BUSINESS NETWORK TEAM
I joined the JPC in 2021 to hopefully add support and aid in overcoming some of the issues in and around Henley-in-Arden.
My family have resided in Henley for over 30 years so it made sense for me to have my business of 36 years to be in Henley also, so I moved the company here 17 years agoI am keen to get involved with projects that will enhance the area and to encourage residents and tourists to utilise the businesses, venues and attractions. I also want to ensure it is a clean and safe environment for the Children.
I am always on the go and to relax I like to learn new things – this year I have turned a van into a campervan.
Any ideas, concerns or assistance please contact me on:-
Tel: 07712 441264
Email: wendyandrews21@gmail.com
SERVING THE PARISH OF BEAUDESERT
JOHN CLARKE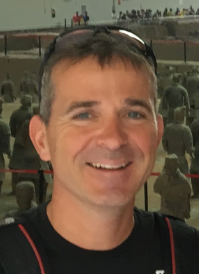 Having lived in Henley for over 20 years, it is a great time to join the JPC to enrich the Beaudesert & Henley-in-Arden community experience for our residents and visitors. I am not new to taking a community role on board, as back in 2015 I was elected as Chairman of Henley Forest Football Club, although late on in 2016 I had to step down as my employment took me overseas.
Over the coming JPC term, I endeavour to support the community in all that is deemed a priority, with specific focus on traffic management & making Henley a safe, enjoyable, exciting & environmentally friendly place to be.
For the last 30+ years, I have worked continuously in the Automotive Engineering industry holding various senior positions & educated to a master's degree level. In my career, I have also been fortunate to travel extensively & spend 5 years overseas which has taught me valuable life skills such as effective understanding & working across multiple cultures. The most recent overseas term was accompanied by my family who have also benefited hugely from this experience.
I now spend my days working part time, to support & ensure the UK automotive industry remains competitive in the transition towards low carbon propulsion technologies & an emissions net-zero future.
My existence in Henley is supported by my wife, 2 children & a dog with whom I love to wander across the beautiful surrounding countryside. My other passions include, running, cycling, international travel etc.
phone: 01564 651293  email: jclarke100@icloud.com
SERVING THE PARISH OF BEAUDESERT
CHAIR OF THE JPC
ELAINE FIELD

Cllr Field also serves as CHAIR OF FINANCE SUB-COMMITTEE,  Town Welfare and Communications Sub-Committees. 
I have lived in Henley for over 10 years and have worked here for 20 years. I am now the Head of School at Henley Church of England Primary School and have worked here since qualifying to become a teacher. I am fully committed to life in Henley and have endeavoured to support many local organisations by volunteering my time and services such as:
Chair for Henley in Arden Music Festival from 2017
Chair of the Annual Christmas Sleigh from December 2017 – This will now continue to be an annual event and will support local organisations from the funds it raises.
I strongly believe that these community events are important to the life of our town. I like encouraging all organisations in town to work together on projects like these as everyone benefits and our town becomes an even greater place to live!
In the spare time I have, I enjoy reading, swimming and spending time with my family.
Tel: 07887 567583
Email: elainefield34@yahoo.co.uk
SERVING THE PARISH OF BEAUDESERT
GERRY EASTON [GIG]
Gerry Easton (Gig)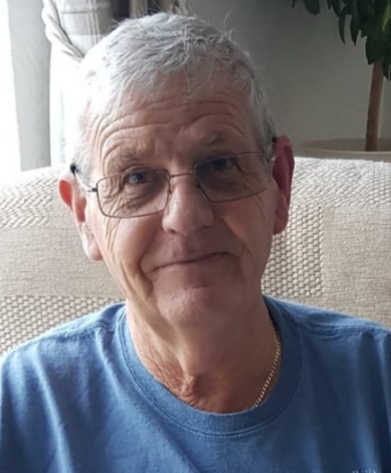 I moved to Henley over 30 years ago to marry  a "Henley" born and bred girl. I have observed many changes to our town.
I served in the RAF as a RAF Police Dog Handler serving in Germany, Northern Ireland and many other countries.
After completing my service I became a member of the RAF Reserves whilst becoming qualified as a Paramedic with the Warwickshire Ambulance Service.
I am now retired,.
At present I am the chair of Henley in Arden & District Royal British Legion,. I am also involved with the annual Christmas sleigh team.
I am looking forward to contributing and becoming  more involved in making our little town even greater.
Tel: 07979 949 439
email: g.easton@gmx.com
SERVING THE PARISH OF BEAUDESERT
KATE EASTON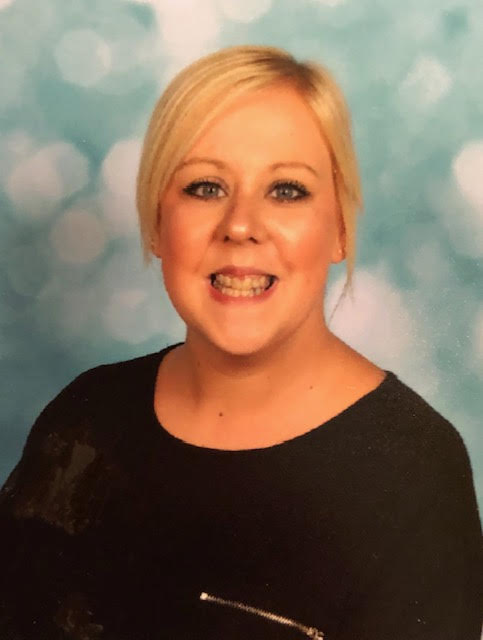 Serves on the Town Welfare, Finance and Communications Sub-Committees
Hello!
I have lived in Henley all of my life. I am the fourth generation of the family to live here also. I have grown to see our beautiful town change somewhat over the years.
I have two young daughters, who are growing up to love our town just as much as I do.
I work at Henley C of E primary school, where I hold various roles.
I have worked within Children's education for a number of years now. I love it!
I have been an active member of the School's PTA for over 6 years and  I am now treasurer for them.
I am really looking forward to becoming an active member of the JPC, supporting and contributing towards making our town a pleasant place to live, work and visit.
In my spare time, I enjoy spending time with my family.
If I can be of assistance to any residents, please feel free to contact me.
Tel: 07982142513