RAY EVANS

PARISH CLERK & PROPER OFFICER
Retired after fifty years in the Electrical Power Industry, moved from Birmingham to Henley in Arden, twenty-five years ago. A long-time member of Henley in Arden Drama Society, active as an actor, writer and director. In years past, he was Affearor and Ale Taster Henley Court Leet, Father Christmas for Henley Fire Service, founder of Henley ISPA Book Fair. Taking an active role in the publication of the new JPC website in order to provide a transparent account of all the Council's activities. Chair of the JPC until taking up the office of Clerk early in 2020. Encouraging the Council to engage in worthwhile decisions on spending and investment for the community. Constantly engaged in updating the JPC protocols so that residents have a better understanding of local government and are fully acquainted with how every penny is gained and spent.
If you need guidance on any aspect of where the JPC can help you or your organisation improve the quality of life and happiness of folks in this wonderful town, please get in touch with Ray.
Tel: 01564 637 607
email: clerk@henley-in-arden-pc.gov.uk
SERVING THE PARISH OF HENLEY IN ARDEN
MARIJANA BAINBRIDGE
SERVING AS COUNCILLOR RESPONSIBLE FOR GREEN SPACES, TREE CARE & ENVIRONMENTAL MATTERS
Born in Stratford, educated at the local Grammar School and Birmingham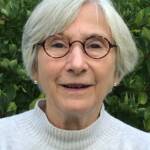 College of Art and since have lived on the High Street for 50 years, so I consider myself a local! After having an Interior Design office on the High Street for many years I am now working from home.
I have been involved with the Court Leet, HADS, The Jubilee Garden and especially the Memorial Hall, helping organise the successful Jazz in the Garden for 25 years. Also I was involved in the 'Henley Hidden Gardens' which was enjoyed by many residents and visitors in July.
I have returned to the JPC to carry on working on the Green Spaces of Henley which have been recognised as so important during the pandemic. I am very concerned with any new developments in the town so will return to the Planning committee.
I believe that as an 'oldie' of the town I have some knowledge of what has gone before and am acutely aware of the concerns of the residents and the need for balance between innovation and tradition.
You will find me most mornings picking up litter around the town.
267 High Street/01564795149
SERVING THE PARISH OF HENLEY IN ARDEN
BRYN TURNER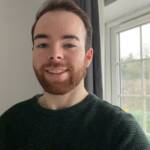 I have lived in Henley in Arden all my life, aside from the 3 years while I was at university. I also attended our local schools.
As many do in Henley, I value the importance of community events and supportive networks. I   created a community day project, whilst I attended sixth form in Stratford upon Avon.
I currently work as a Street Outreach Worker for a homeless charity covering the Stratford upon Avon district. I am passionate about my job, and I hope to continue that enthusiasm in improving our lovely town.
Please don't hesitate to get in touch with me if you want to express concerns/suggestions/help etc.
Tel: 07904221742
Email: bryn125@gmail.com
SERVING THE PARISH OF HENLEY IN ARDEN
SERVING THE PARISH OF HENLEY IN ARDEN
RICHARD CLARK OBE
I was born and brought up in Leeds but spent most of last 25 years in the West Midlands moving to Henley just before lockdown. As a regular dogwalker I have got to know the environment around Henley quite well and think Warwickshire's  countryside is very underrated in the outside world.I had a long career in housing and regeneration spanning different types of organizations and regions. I have been a member of a number of charitable and partnership boards as well as chairing  a national organization. I have long supported greater opportunities and involvement for disadvantaged groups and individuals in both the workplace and the community.
In my spare time apart from family commitments I am a passionate music fan and a totally irrational football fan. I think Henley is a great place to live and hope that through the JPC I can contribute to making Henley even more impressive.
I was awarded an OBE in 2003 for services to housing in the West Midlands
richclark100@gmail.com
SERVING THE PARISH OF HENLEY IN ARDEN
JULIE BRADY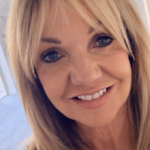 SERVING THE TOWN WELFARE TEAM, PLANNING COMMITTEE & HENLEY BUSINESS NETWORKS
I have worked as a PA encompassing  marketing and promotions for many years.
I have lived in Warwickshire for my whole life. I am passionate about Henley and it's wonderful residents and businesses. My aim is to make our town the very best if can be and, to support and encourage others who feel the same.
I am a very good listener so, please don't hesitate to contact me with any ideas/questions or concerns you may wish to discuss.
SERVING THE PARISH OF HENLEY IN ARDEN
WENDY ANDREWS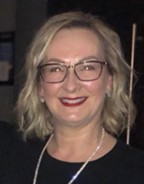 CHAIR OF THE JPC
I joined the JPC in 2021 to hopefully add support and aid in overcoming some of the issues in and around Henley-in-Arden.
My family has resided in Henley for over 30 years so it made sense for me to have my business of 36 years to be in Henley also, so I moved the company here 17 years ago I am keen to get involved with projects that will enhance the area and to encourage residents and tourists to utilise the businesses, venues, and attractions. I also want to ensure it is a clean and safe environment for the Children.
I am always on the go and to relax I like to learn new things – this year I have turned a van into a campervan.
Any ideas, concerns, or assistance please contact me on:-
Tel: 07712 441264
Email: wendyandrews21@gmail.com
SERVING THE PARISH OF BEAUDESERT
DAVID BROADBENT

I have returned to the JPC primarily to assist in Planning & expedite the Neighbourhood Plan in relation to the impending South Warwickshire plan.
In addition to Councillor duties I am also Chair of the Henley War Memorial Trust, Henley Rural Cinema and assist with Henley in Bloom. I am also involved with Henley Butchers & Deli. with my Son Matthew, & will promote all Shop Local ventures to maintain & improve our High St.
I play Tennis at Henley & Golf at Ladbrook Park, I also operate the Cafe/Bar at the Arden Recreational Centre.
David Broadbent
SERVING THE PARISH OF BEAUDESERT
DAVID TOMLINSON

I am a retired Chartered Surveyor and have lived in Henley for nearly twenty-five years, serving on the Parish Council previously, and with a particular interest in planning matters joining the working party that prepared the current iteration of the Neighbourhood Development Plan. Having acted as an informal adviser to the Parish Planning Committee in the interim, I have re-joined the council to help formulate the NDP in the light of the rapidly emerging South Warwickshire Local Plan to try and ensure that our Communities vision for the environment in which we live is both retained and developed in a manner that enhances the lives of all of the community without destroying the charm of this rural settlement.
I am a Trustee of the Henley War Memorial Trust and, with others, help with the activities organised and promoted by the Trust and am keen to see this develop alongside the work that is done by all of the local institutions.
For leisure, I try to sail a recalcitrant dinghy and can be seen on occasion riding a bicycle around the local countryside.
I can be contacted at 07785-314234
davidstomlinson@outlook.com
SERVING THE PARISH OF BEAUDESERT
ANGELA OKEY