RAY EVANS - PARISH CLERK & PROPER OFFICER

PARISH CLERK & PROPER OFFICER
Retired after fifty years in the Electrical Power Industry, moved from Birmingham to Henley in Arden, twenty-five years ago. A long-time member of Henley in Arden Drama Society, active as an actor, writer and director. In years past, he was Affearor and Ale Taster Henley Court Leet, Father Christmas for Henley Fire Service, founder of Henley ISPA Book Fair. Taking an active role in the publication of the new JPC website in order to provide a transparent account of all the Council's activities. Chair of the JPC until taking up the office of Clerk early in 2020. Encouraging the Council to engage in worthwhile decisions on spending and investment for the community. Constantly engaged in updating the JPC protocols so that residents have a better understanding of local government and are fully acquainted with how every penny is gained and spent.
If you need guidance on any aspect of where the JPC can help you or your organisation improve the quality of life and happiness of folks in this wonderful town, please get in touch with Ray.
Tel: 01564 637 607
email: clerk@henley-in-arden-pc.gov.uk
SERVING THE PARISH OF HENLEY IN ARDEN
MARIJANA BAINBRIDGE
SERVING AS COUNCILLOR RESPONSIBLE FOR GREEN SPACES, TREE CARE & ENVIRONMENTAL MATTERS
Born in Stratford, educated at the local Grammar School and Birmingham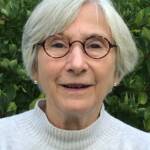 College of Art and since have lived on the High Street for 50 years, so I consider myself a local! After having an Interior Design office on the High Street for many years I am now working from home.
I have been involved with the Court Leet, HADS, The Jubilee Garden and especially the Memorial Hall, helping organise the successful Jazz in the Garden for 25 years. Also I was involved in the 'Henley Hidden Gardens' which was enjoyed by many residents and visitors in July.
I have returned to the JPC to carry on working on the Green Spaces of Henley which have been recognised as so important during the pandemic. I am very concerned with any new developments in the town so will return to the Planning committee.
I believe that as an 'oldie' of the town I have some knowledge of what has gone before and am acutely aware of the concerns of the residents and the need for balance between innovation and tradition.
You will find me most mornings picking up litter around the town.
267 High Street/01564795149
SERVING THE PARISH OF HENLEY IN ARDEN
BRYN TURNER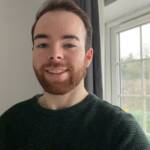 I have lived in Henley in Arden all my life, aside from the 3 years while I was at university. I also attended our local schools.
As many do in Henley, I value the importance of community events and supportive networks. I   created a community day project, whilst I attended sixth form in Stratford upon Avon.
I currently work as a Street Outreach Worker for a homeless charity covering the Stratford upon Avon district. I am passionate about my job, and I hope to continue that enthusiasm in improving our lovely town.
Please don't hesitate to get in touch with me if you want to express concerns/suggestions/help etc.
Tel: 07904221742
Email: bryn125@gmail.com
SERVING THE PARISH OF HENLEY IN ARDEN
SERVING THE PARISH OF HENLEY IN ARDEN
JULIE BRADY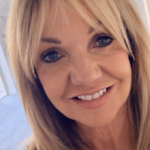 SERVING THE TOWN WELFARE TEAM, PLANNING COMMITTEE & HENLEY BUSINESS NETWORKS
I have worked as a PA encompassing  marketing and promotions for many years.
I have lived in Warwickshire for my whole life. I am passionate about Henley and it's wonderful residents and businesses. My aim is to make our town the very best if can be and, to support and encourage others who feel the same.
I am a very good listener so, please don't hesitate to contact me with any ideas/questions or concerns you may wish to discuss.
SERVING THE PARISH OF HENLEY IN ARDEN
WENDY ANDREWS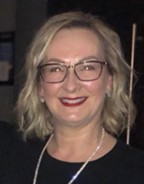 SERVING AS A MEMBER OF TOWN WELFARE COMMITTEE & HENLEY BUSINESS NETWORK TEAM
I joined the JPC in 2021 to hopefully add support and aid in overcoming some of the issues in and around Henley-in-Arden.
My family have resided in Henley for over 30 years so it made sense for me to have my business of 36 years to be in Henley also, so I moved the company here 17 years agoI am keen to get involved with projects that will enhance the area and to encourage residents and tourists to utilise the businesses, venues and attractions. I also want to ensure it is a clean and safe environment for the Children.
I am always on the go and to relax I like to learn new things – this year I have turned a van into a campervan.
Any ideas, concerns or assistance please contact me on:-
Tel: 07712 441264
Email: wendyandrews21@gmail.com
SERVING THE PARISH OF BEAUDESERT
CHAIR OF THE JPC
ELAINE FIELD

Cllr Field also serves as CHAIR OF FINANCE SUB-COMMITTEE,  Town Welfare and Communications Sub-Committees. 
I have lived in Henley for over 10 years and have worked here for 20 years. I am now the Head of School at Henley Church of England Primary School and have worked here since qualifying to become a teacher. I am fully committed to life in Henley and have endeavoured to support many local organisations by volunteering my time and services such as:
Chair for Henley in Arden Music Festival from 2017
Chair of the Annual Christmas Sleigh from December 2017 – This will now continue to be an annual event and will support local organisations from the funds it raises.
I strongly believe that these community events are important to the life of our town. I like encouraging all organisations in town to work together on projects like these as everyone benefits and our town becomes an even greater place to live!
In the spare time I have, I enjoy reading, swimming and spending time with my family.
Tel: 07887 567583
Email: elainefield34@yahoo.co.uk
SERVING THE PARISH OF BEAUDESERT
GERRY EASTON [GIG]
Gerry Easton (Gig)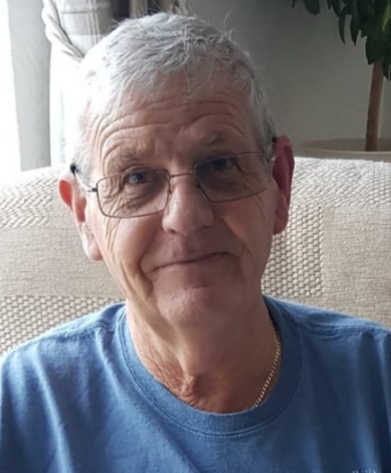 I moved to Henley over 30 years ago to marry  a "Henley" born and bred girl. I have observed many changes to our town.
I served in the RAF as a RAF Police Dog Handler serving in Germany, Northern Ireland and many other countries.
After completing my service I became a member of the RAF Reserves whilst becoming qualified as a Paramedic with the Warwickshire Ambulance Service.
I am now retired,.
At present I am the chair of Henley in Arden & District Royal British Legion,. I am also involved with the annual Christmas sleigh team.
I am looking forward to contributing and becoming  more involved in making our little town even greater.
Tel: 07979 949 439
email: g.easton@gmx.com
SERVING THE PARISH OF BEAUDESERT
KATE EASTON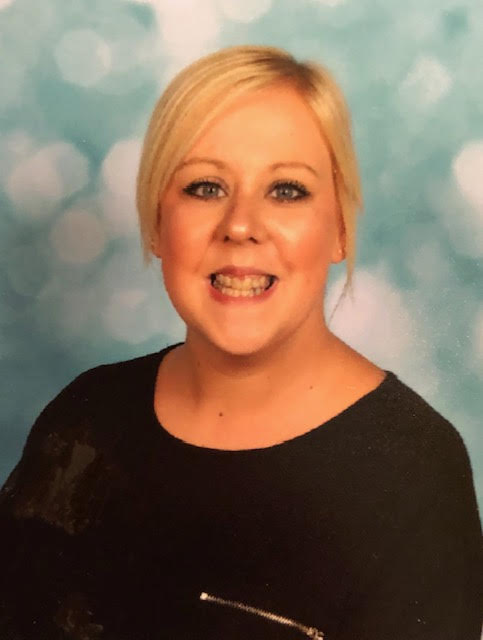 Serves on the Town Welfare, Finance and Communications Sub-Committees
Hello!
I have lived in Henley all of my life. I am the fourth generation of the family to live here also. I have grown to see our beautiful town change somewhat over the years.
I have two young daughters, who are growing up to love our town just as much as I do.
I work at Henley C of E primary school, where I hold various roles.
I have worked within Children's education for a number of years now. I love it!
I have been an active member of the School's PTA for over 6 years and  I am now treasurer for them.
I am really looking forward to becoming an active member of the JPC, supporting and contributing towards making our town a pleasant place to live, work and visit.
In my spare time, I enjoy spending time with my family.
If I can be of assistance to any residents, please feel free to contact me.
Tel: 07982142513