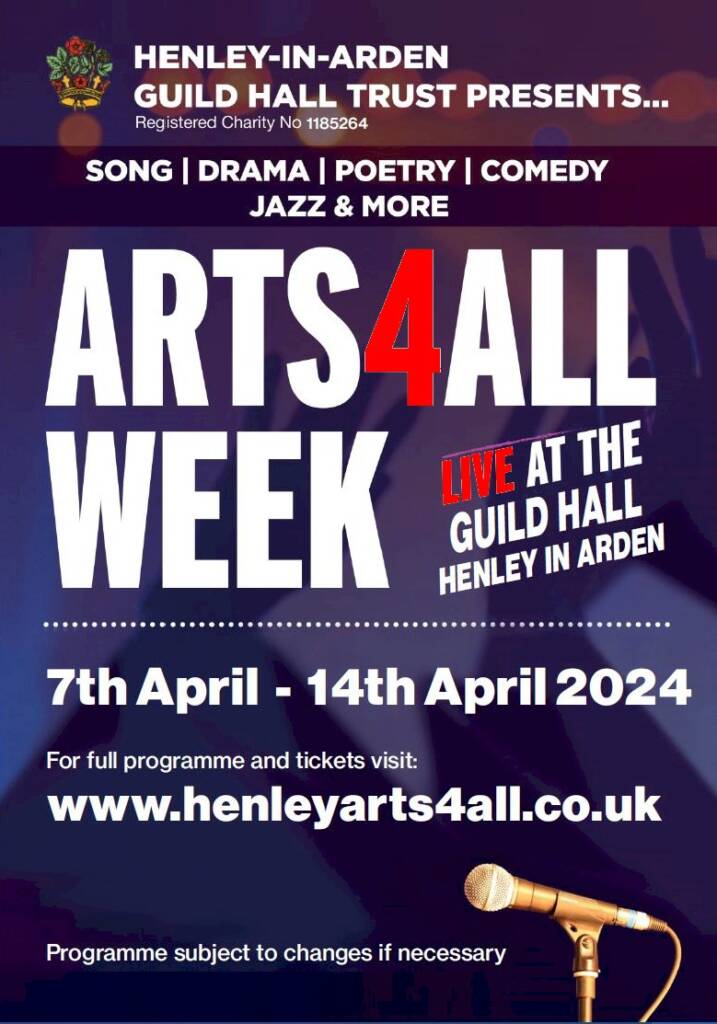 Henley has been host to the Arts4All celebration for some years now and the event gathers more momentum and gravitas year on year as the content broadens.
It is an opportunity to see high quality entertainment on our doorstep and embraces the community in ways hitherto not seen before. Since inception, the organisers aim to make this event accessible to the whole community and to this end a quantity of tickets is set aside on a first come first served basis so that the unwaged or those struggling under current financial constraints, have the opportunity to participate.
Please pop an email to info@laurencemarshall.co.uk for further details.