JPC TO MEET WITH POLICE AND WARWICK CC TRAFFIC & ROAD SAFETY GROUP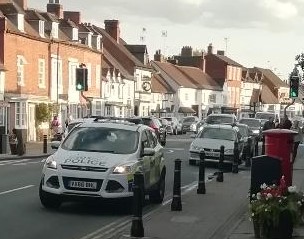 The JPC are to meet with  members of the police and the WCC, to discuss and find a solution, designed to stop dangerous parking on our High Street, adjacent to the Coop and One Stop.
This forms part of the new initiative, announced earlier by the JPC, to address the need for such features as pedestrian guard rails, road marking measures and on-street patrolling services, to be adopted.
We must now reach an early solution to this worrying problem in order to prevent a repetition of the serious accident that occurred last month.
The outcome of the meeting, to take place in November, will be presented to the JPC for the agenda at the next convenient Ordinary Meeting, where the issue will be open for discussion with our residents.
Ray Evans – Chairman JPC