HENLEY'S NEIGHBOURS OFFER HELP TO PEOPLE MOST IN NEED
The Clerks of Henley, Wootton Wawen, Claverdon, Wolverton and Lapworth have got together to promote help services in each area, contact details are listed below. If you need help with prescription collection, shopping etc, please contact your nearest authority. Keep safe, we WILL come through this together.
IF YOU NEED HELP OF ANY KIND IN HENLEY EMAIL RAY – clerk@henley-in-arden-pc.gov.uk
NOW BEARLEY JOINS THE CLERKS NETWORK
Bearley has now established a residents help hotline
Please advise vulnerable and elderly people in Bearley who depend on Henley pharmacy and shops in Wootton and Henley there is now a helpline contact –
PLEASE IF YOU NEED ASSISTANCE IN THE BEARLEY AREA CONTACT NICOLA
home phone 01564 785 145
mobile 07940 476 727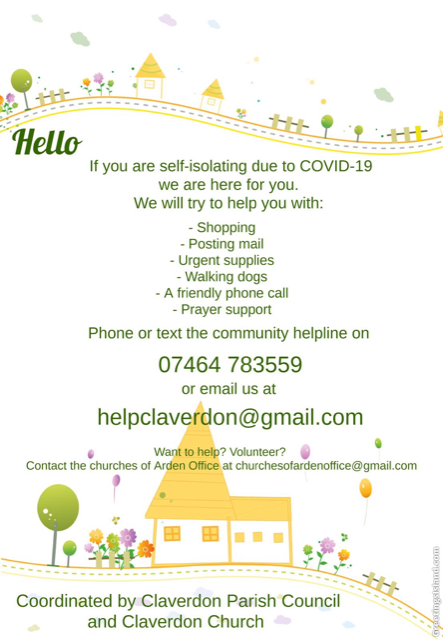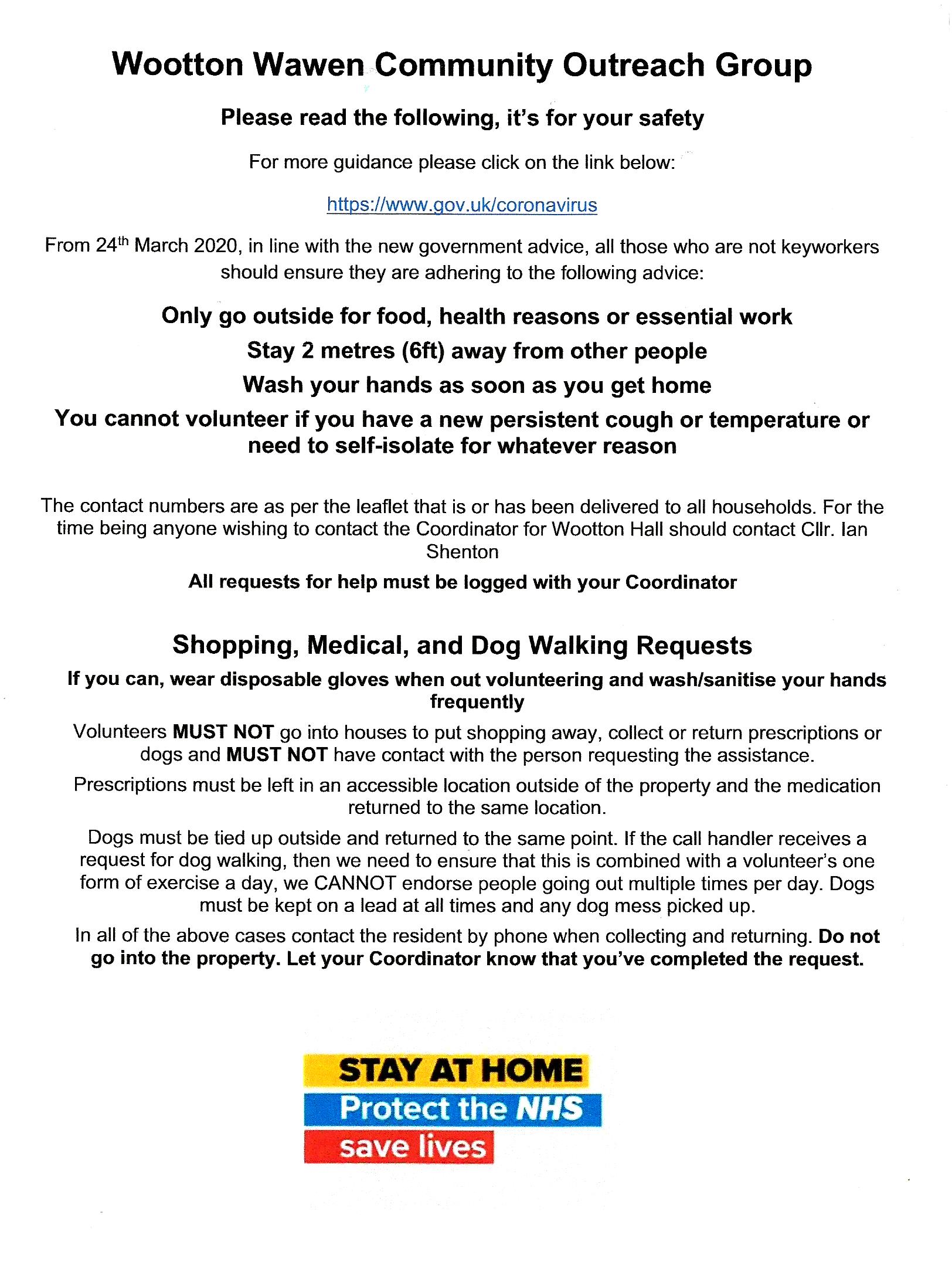 WOLVERTON
Wolverton PC has a good parish support system in place, coordinated primarily by our Chair, Cllr Easterbrook, and Cllr Sue Murphy.
For those who may need (or wish to offer) help with shopping, or anything else, the best and quickest way to alert the support network is via a dedicated WhatsApp group. To join this group people need to contact Stuart Tel 07880 783427. Most of the village is part of the group.
For those who prefer the phone, they can call me on 01789 730757; or email clerk@wolvertonpc.org.uk.
We keep the website up to date, with advice and sources of help.
All the best,
Kathryn  Hollinrake Clerk
LAPWORTH
Lapworth has set up a dedicated email and phone number
The key ways to contact us are: help@lapworthpc.org.uk and 01564 781360
Kind Regards
Elaine Priestley
Clerk to Lapworth Parish Council