FIRST MEETING AT BUTCHERS SOCIAL THURSDAY 12TH SEPTEMBER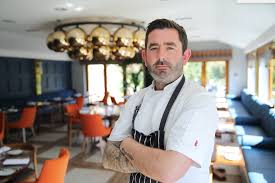 Mike Bullard launched a very important initiative by calling on all Henley traders to join him in forming a business consortium that will meet regularly to discover ways of improving footfall on the High Street and surrounds.
The meeting bristled with enthusiasm and within the space of an hour, smart ideas were being discussed as to how each trader can be helped by linking their services together so that the visitors become fully aware of the number of services available in town.
The backdrop for retail business continues to be the source of huge concern with large numbers of retailers leaving the high streets in the UK.
The JPC welcome this initiative and wish the group all success, we will be looking at the possibility of providing incentives from landlords on the retail premises regrettably vacant in Henley.
The next meeting is planned for the 10th of October at 6.00 pm, venue Henley Kitchen & Bakery, High Street, contact Elaine Field on Henley Matters or Mike direct on thebutchers.social/contacts
TOWN BUSINESS & EVENTS CALENDAR IN BUILD AT THE MOMENT -WATCH THIS SPACE
Ray Evans Chairman Henley & Beaudesert JPC 13.09.2019