COME & SHARE YOUR IDEAS FOR THE FUTURE OF HENLEY IN ARDEN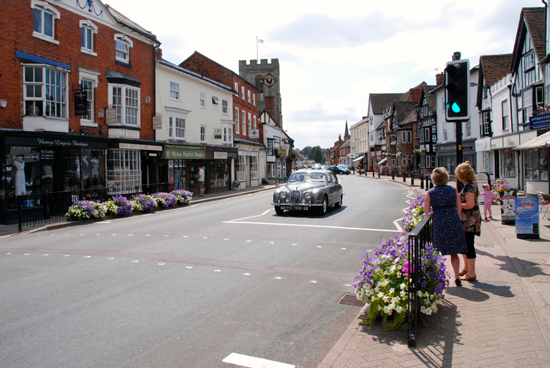 The question of what the joint parishes of Henley-in-Arden and Beaudesert will be like in 50 years time will be part of the open and unimpeded discussions that will take place at the Memorial Hall on Saturday morning 6th July commencing at 10.00 and finishing just after a free light lunch at 13.30. If the continued demise of our local shops is not halted it is conceivable there will be no small supermarket, no butcher, no flower shop, no clothes shops.  Our dull and uninspiring road through to Stratford will be Estate Agents, hairdressers small offices with a couple of sandwich bars to serve the lunchtime needs of our office workers.  Maybe a couple of pubs will survive. Here comes the dormitory town with no spirit and heart left in it! The number of residents is too small to make sure the range of children's nurseries, shops, services, restaurants and pubs will continue to remain viable. To secure the residents' needs the joint parishes need visitors.  It should be aiming to double the users of our much required facilities without an equivalent increase in its population.
What can be done to achieve this has to be on the Agenda.
If, as many seem to be saying it is the ideal to maintain the "village" atmosphere with all the pleasant aspects of this we enjoy now then we have to increase the footfall.  The joint parishes have to create the kind of attractive resources that will make Beaudesert and Henley a visitor destination. This is going to take great imagination and determined community action. Those who subscribe to this view should be making their way to the Memorial Hall on Saturday 6th July at 10.00am to share their ideas.
Contact us immediately to book your place. There are some available.
peter.crathorne@gmail.com  07974573582     peter.c@johnearle.co.uk