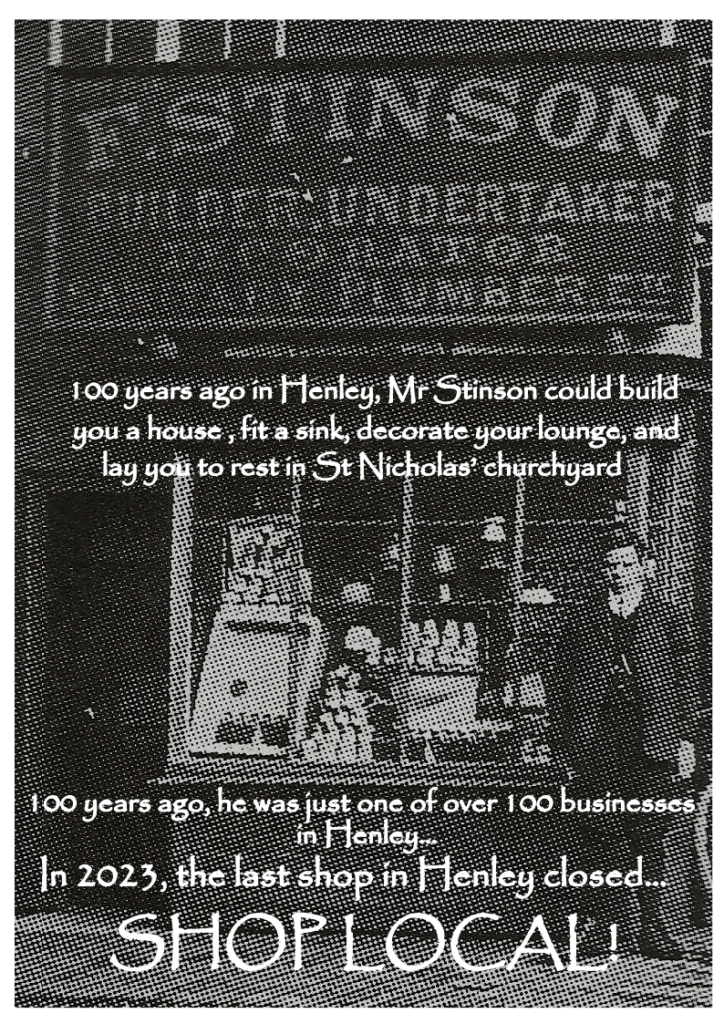 The JPC are tackling the re-opening of businesses in Henley with a positive campaign on several fronts. Help us to improve the commercial standing of Henley by SUPPORTING our LOCAL TRADERS! It's an old adage, but so true – 'use it or lose it'. Together, we can build up our infrastructure after such an unprecedented and miserable period in our lives. Join our meetings, have your say, we will be going live after the 6th of May. Here's the growing list of measures, but we need you to make it happen.
A new website designed to attract visitors to shop, eat, drink, stayover, wander around wonderful historical sites, take the kids to the new and successful play areas on Riverlands and Jubilee parks, including a spanking new outdoor gym, upgraded play area and boule pitch.
The JPC have brought together a number of stakeholders who together, are working towards presenting residents with plans for a sports and fitness facility to replace the WCG site.
Traffic calming measures, urgent consideration being given to more on-road parking for visitors and residents alike.
Improved car parking with business permit holders, and shoppers short stay bays.
Outstanding tourist guidance signage, attractive welcome signage at the entries into, and around the town, with north-end standout signage to encourage use of the underused carpark at the old golf club entrance.
Wild flower planting and meadow walks with more dog poo bins.
Better waste management, more litter and dog poo bins.
The JPC will encourage greater autonomy in street upkeep in readiness for unitary powers devolvement.