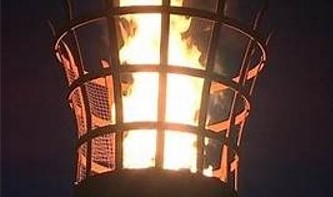 To mark the occasion of Queen Elizabeth II Platinum Jubilee the JPC, supported by Henley & Wootton Scouts will ignite a beacon on the Mount at 9.45pm, in line with thousands of other sites in the United Kingdom
The beacon will be cordoned off for public safety and if you decide to climb the Mount to be nearer the beacon, please be advised this is at your own risk as The Mount is the not the easiest place to venture up!
You will also be able to see the beacon from Arden Road and Beaudesert Lane and surrounding areas!
There will be a proclamation at The Market Cross by our Town Crier to let people know about the beacon at 2.00pm today.
Ray Evans – Parish Clerk 2nd June 2022