LATEST TOWN UPGRADE PROJECT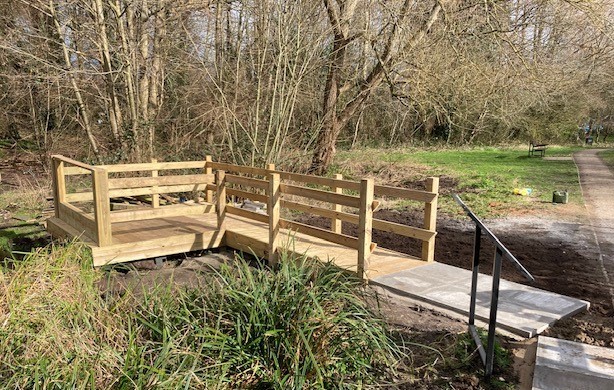 Dear Residents,
You will have all noticed the grand improvements our Town Handyman, Colin Harrison, has achieved around the Parish, the wonderful jetty at Riverlands being the most recent. Huge savings in the cost of this venture were made possible by the team from Community Payback who were supervised by Colin and worked tirelessly to produce this wonderful facility.
The JPC, in investing your money in providing materials for such projects, has to be accountable. As Clerk, I have set up accounts with local companies for this purpose. At the moment, there are three suppliers who cover the whole range of materials such as gravel, timber and masonry products. Competitive quotes are obtained from each as the need arises. If you are a local supplier of such materials, please contact me so that we can add you to our register. The JPC policy as always, is not to pick the cheapest quote, but to consider if the supplier is contributing to the local economy and employing local people.
Let us together plan for a well-kept Henley, a town we can all be proud to welcome the much needed footfall to help support our local traders.
Hope to hear from you soon, Ray