70 YEARS ON THE THRONE!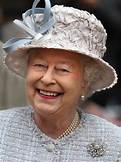 Henley in Arden, along with many other city's, towns and villages throughout the UK will be staging a whole array of events in celebration of HRH reaching this wonderful milestone in our history. A long weekend has been planned, starting Thursday 2nd to Sunday 5th June this year. The JPC is compiling Henley's town events and if your society is planning to celebrate be sure to let the Clerk know so that it is not overlooked or worse, clashes with other celebrations.
Simply let Ray Evans know what your event is, which day and the planned times for start and ending.
Ray Evans
clerk@henley-in-arden-pc.gov.uk