You don't need to play, or even understand golf, to enjoy this film.
A wonderful, witty, heartwarming gem of a film that will have you shouting at the screen for the underdog to have his day.
Mark Rylance is utterly spellbinding as the would-be professional golfer Maurice Flitcroft, who dons more disguises over the years than Inspector Clouseau in order to dupe his way into The British Open.
This unbelievable tale is based on a true story.
Whether you are a fan of golf or not. It would take a hardened heart to be untouched by this marvellous movie.
The stuffiness of the British Establishment, perhaps ever-present in exclusive golfing circles, is epitomised by the bland and snobbish secretary of the Royal and Ancient, Keith Mackenzie. Rhys Ifans is both captivating and completely unrecognisable as the mean-spirited Mackenzie.
There are some truly tender moments in the film too, as we witness the enduring love between Maurice and his beloved, and impossibly patient wife Jean, (played beautifully by Sally Hawkins.
Overall, an understated and simply irresistible movie that can be enjoyed by all ages.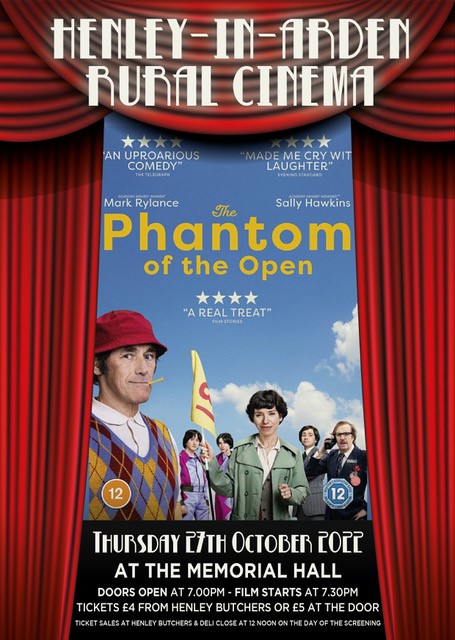 If you have a Pooch or just enjoy walking our lovely 
countryside in good company then come  
& join the Lodders at 10 am on the  9th of  October