SUMMER WEATHER HAMPERS CHURCHYARD MAINTENANCE
A presentation was made to the JPC by the Henley PCC at Monday's Parish Meeting, for assistance in the regular maintenance of the churchyard which you will all be aware is horribly overgrown at the moment. Factors like the poor weather have hampered any attempts to tackle the problem however, volunteers will be attending to the immediate problem over the next few days, weather permitting.
This is a temporary solution and the JPC and PCC are now engaged together in establishing a permanent and practical solution so that we never see the images heading up this post again!
Full details of a mutual solution will be published on this site in the coming days.
PHASE I – ST NICHOLAS MAINTENANCE PROGRAMME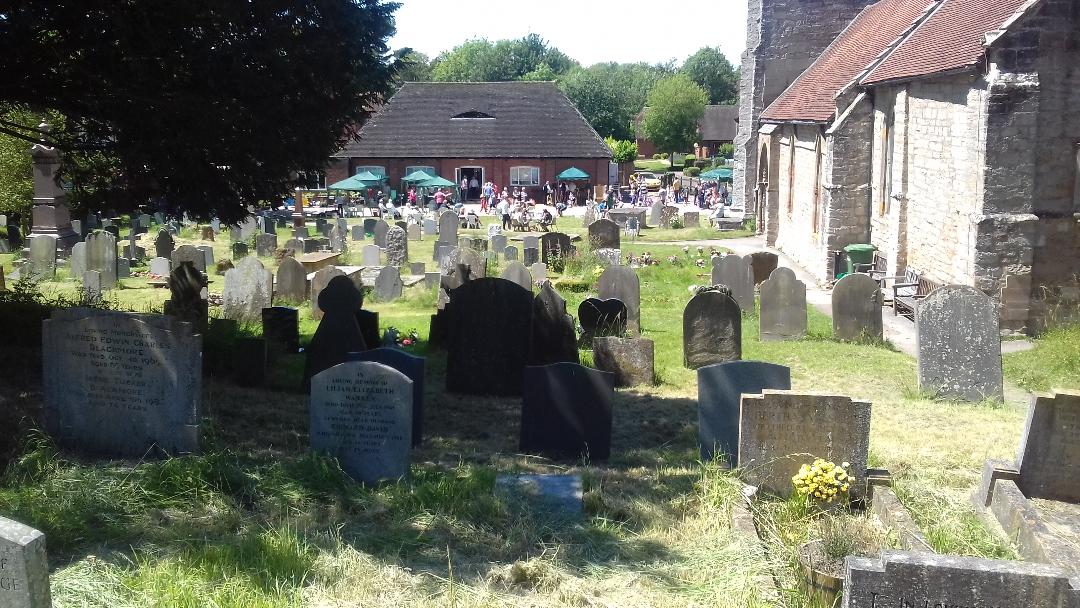 The tidy scene looking down from the Mount on to the St John's Fete, bathed in warm June sunshine! Saturday 22nd.