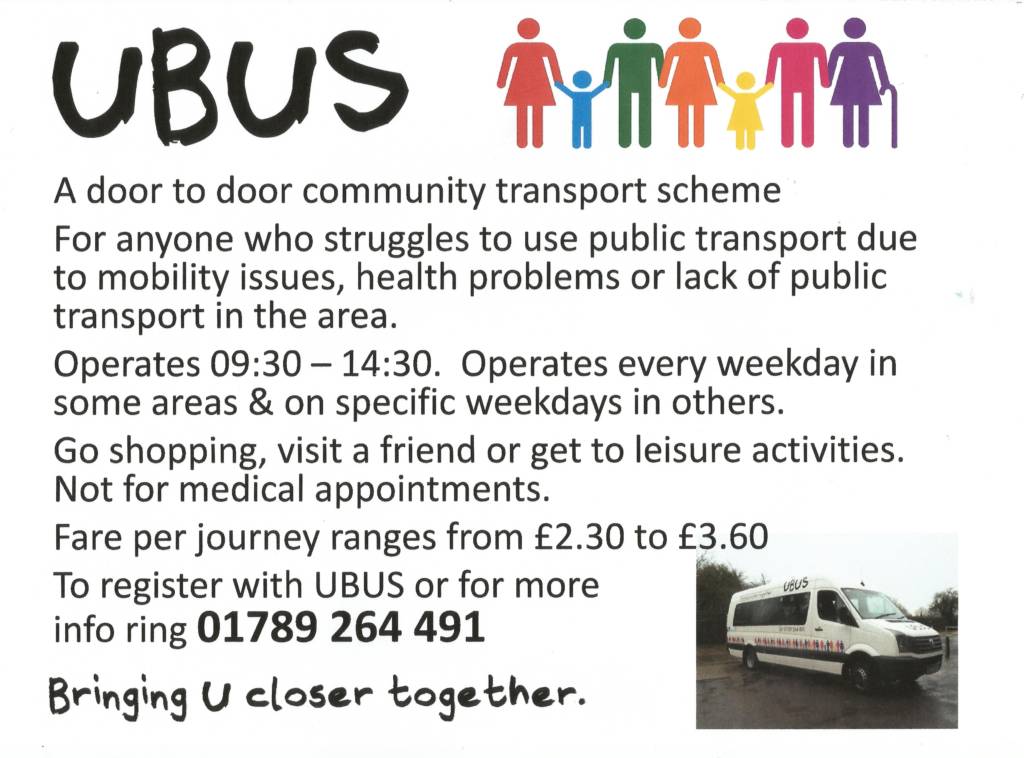 HENLEY & BEAUDESERT JPC – RESIDENTS SERVICE ANNOUNCEMENT
Residents of Henley in Arden can access dial-a-ride services if they are experiencing difficulties in using public transport.
The service operates between 9.30am and 2.30pm every weekday, costs between £2.30 and £3.60 depending on journey mileage.
UBUS will collect you from home, take you to your destination and then take you back home again -SIMPLE!
UBUS is wheelchair friendly and the drivers are happy to help you with your shopping bags.
ALL JOURNEYS MUST BE BOOKED IN ADVANCE – UP TO 7 DAYS AHEAD
RESIDENTS SHOULD RING 01789  264 491 TO REGISTER