THE JPC DO NOT HAVE ANY CONTROL OVER THE FOLLOWING PROPOSED MEASURES PLEASE ENSURE THAT YOU PUT YOUR POINT OF VIEW ROBUSTLY AND DIRECT THEM TO THE ORGANISATIONS RESPONSIBLE
PLEASE READ THE FOLLOWING.
The JPC have been given details of a consultation document on amended charges for street parking in Henley, presently charged at £25.00 per permit.
The JPC will be making their own representations directly to the Warwickshire County Council but we urge all residents to contact WCC stating their comments within the framework suggested and within the time frame advised.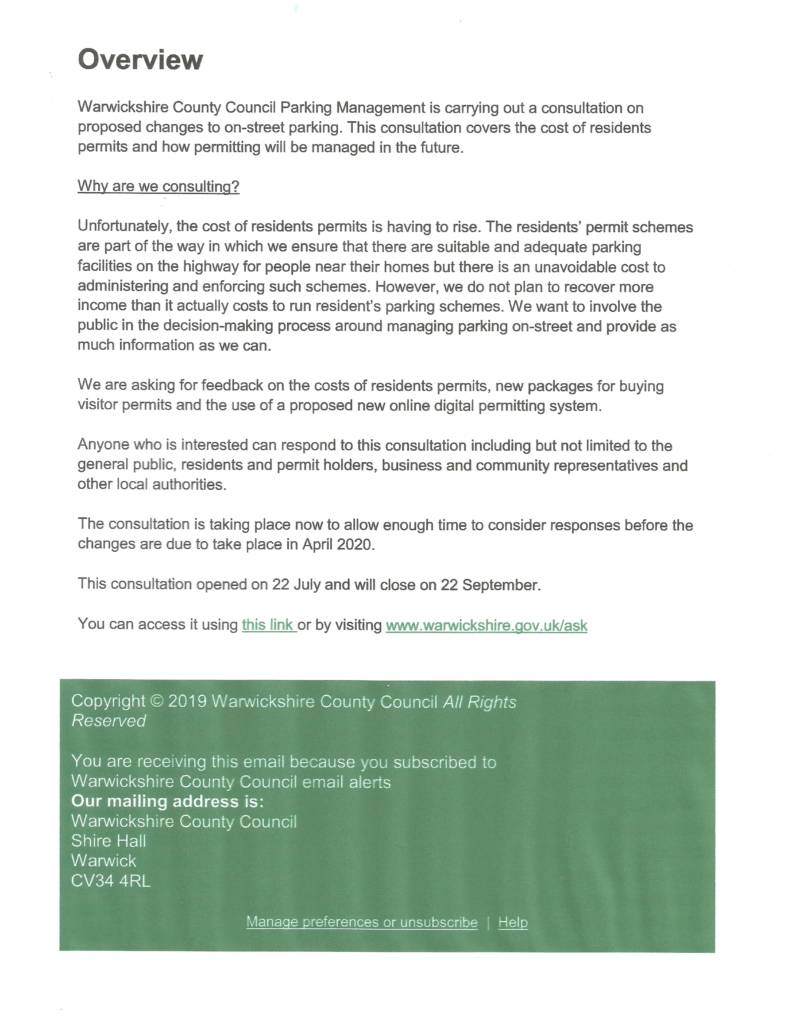 Though not included in WCC publication, the JPC has obtained a copy of the proposed charges, see following,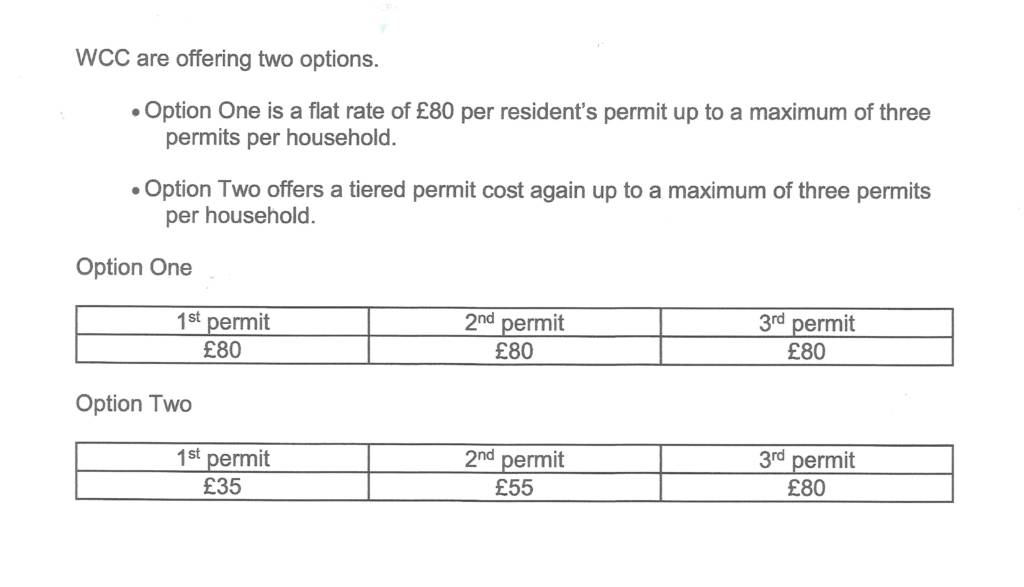 IT IS IMPERATIVE that you respond, it is a consultative document, failure to do so may result in decisions which you will be unable to rescind after the charges have been levied.
Further, you might also take time to respond to the proposed charges for parking at Henley Station as announced by public notice boards below. Visit wmr.uk/carparks for more information.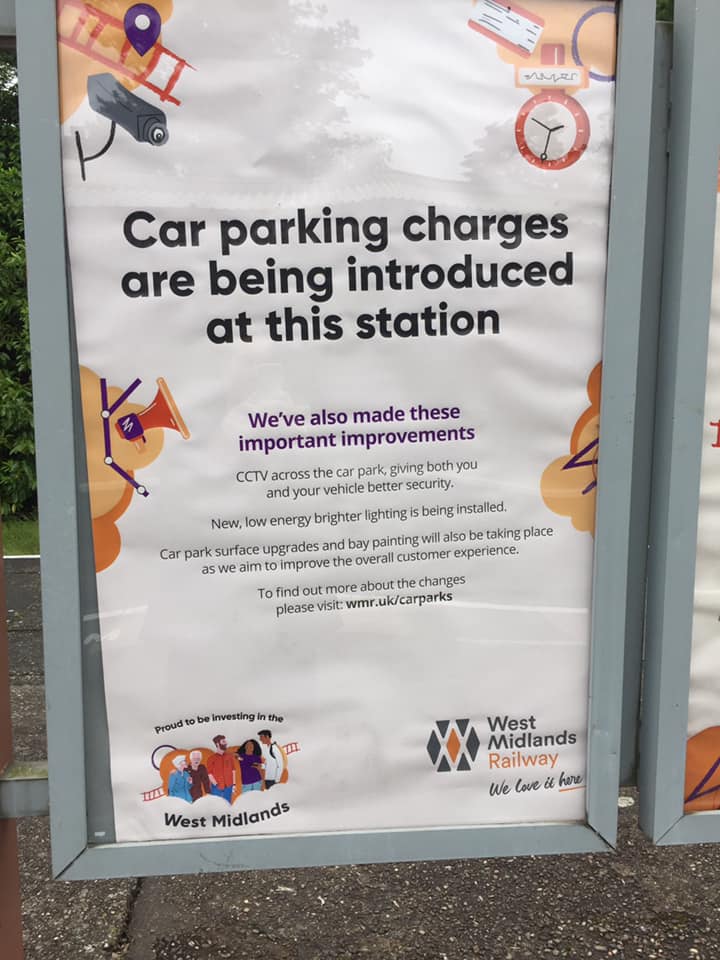 Let us have your comments via the comment box below.