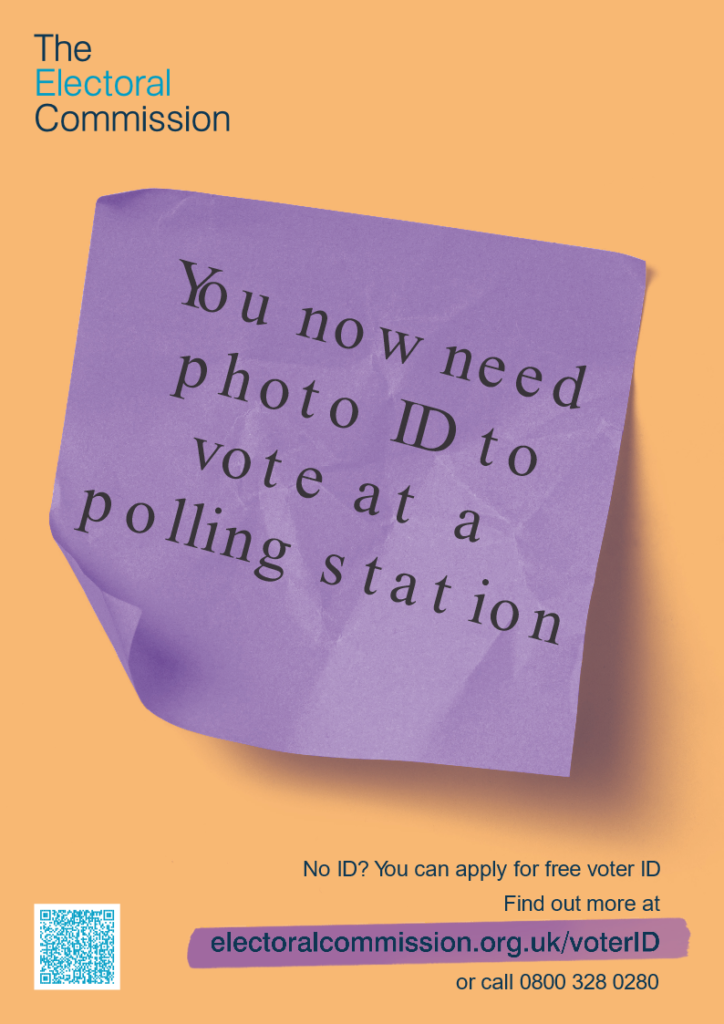 Dear Parish Clerk
You may have received by now a poster that I have sent to you which gives information on Voter ID (I attach a copy in case you wish to put it on your website).
From 4th May 2023 onwards, electors wishing to vote at polling stations will have to show an acceptable form of photo ID. Full details of the new requirement are available on the SDC website here:-
https://www.stratford.gov.uk/council-democracy/voter-id-at-polling-stations.cfm
This gives details on what types of photo IDs are acceptable and what electors should do if they don't have one.
From next Monday 16th January, anyone without a suitable Voter ID can apply online for a new Voter Authority Certificate via the Gov.uk website. Paper applications can also be accepted by the Elections dept here if accompanied by a suitable passport-style photo. Alternatively, electors can come into the Council Offices and we will assist them in completing the form online, taking their photo, and uploading it to the portal. The Certificate will then be posted directly to them. People have to be on the electors' list to be able to apply for a Voter Authority Certificate.
Electors have until 25th April to apply for a Voter Authority Certificate in time for the 4th May elections. Any applications after that will enable them to vote at future elections.
We are commencing a local publicity campaign next week when the online portal becomes live – so watch out for our press release and social media posts. The Electoral Commission has also launched a national campaign on TV and radio. When we have the email addresses of the electors, I will send them details of the new voter ID requirement.
Please note: Postal voters do not have to produce photo ID as they do not attend the polling station and there are other security measures already in place for these.
Regards
David
David Dalby
Returning Officer and Electoral Registration Officer Stratford-on-Avon District Council