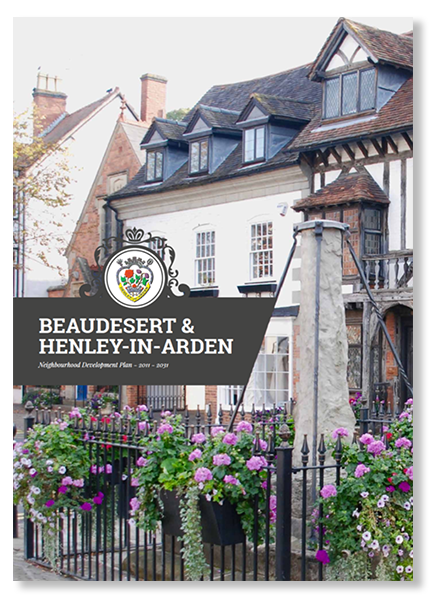 The Localism Act, introduced in 2012, aims at giving communities and individuals within them, more involvement in local issues.
As part of these changes, which relate closely to Planning Applications rules, local councils can now choose to produce a Neighbourhood Plan which sets out their aspirations for future development of their area.
Beaudesert & Henley in Arden Neighbourhood Planning Applications Steering Group have developed a plan with a small team of volunteers including residents and councillors, which, when approved, will be used by planners to assist in decision making on the future development of our town.
CURRENTLY UNDER REVIEW & SUBMISSION UNDER REGULATION 14 Clerk 07.11,2020
Neighbourhood Plan [UNDER REVIEW]