WONDERFUL HENLEY & YOUR JPC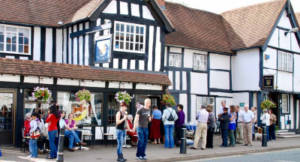 The JPC is to launch a brand new website which will focus on what can be found within this Jewel of Warwickshire. Quite apart from pointing visitors to our array of wonderful eating and drinking facilities, the town is being provided with signposting picking up on the Heritage Trail which we trust will be energised following the end of Covid restrictions.
Other aspects coming to this page will include linked information with local medical services, associations and amenity providers.
Watch this space!